FitBiz
The FitBiz Task Force was designed to bring all the gyms, wellness centres and activity centres together to form a community. Some of the initiatives include:
Wellness Week.
Twilight 5k Run.
FitBiz Directory.
If you would like to be part of our Task Force please contact us.
Task Force Members:
Lisa Geoghan - Live Work Grow
Fintan Hourihan - Dundrum South Dublin Athletics Club
Dee Fitzgerald - Woodfire & Green
Jenny Branigan - Total Physio
Joan Dowling - Allied Irish Banks PLC
Karen Lynn (Dennis) - Freshii
Paul Lyons - Naomh Olafs GAA Social Club
Rachel Conway - Cubic Telecom Ltd
Sinead Farrell - Spirit Motor Group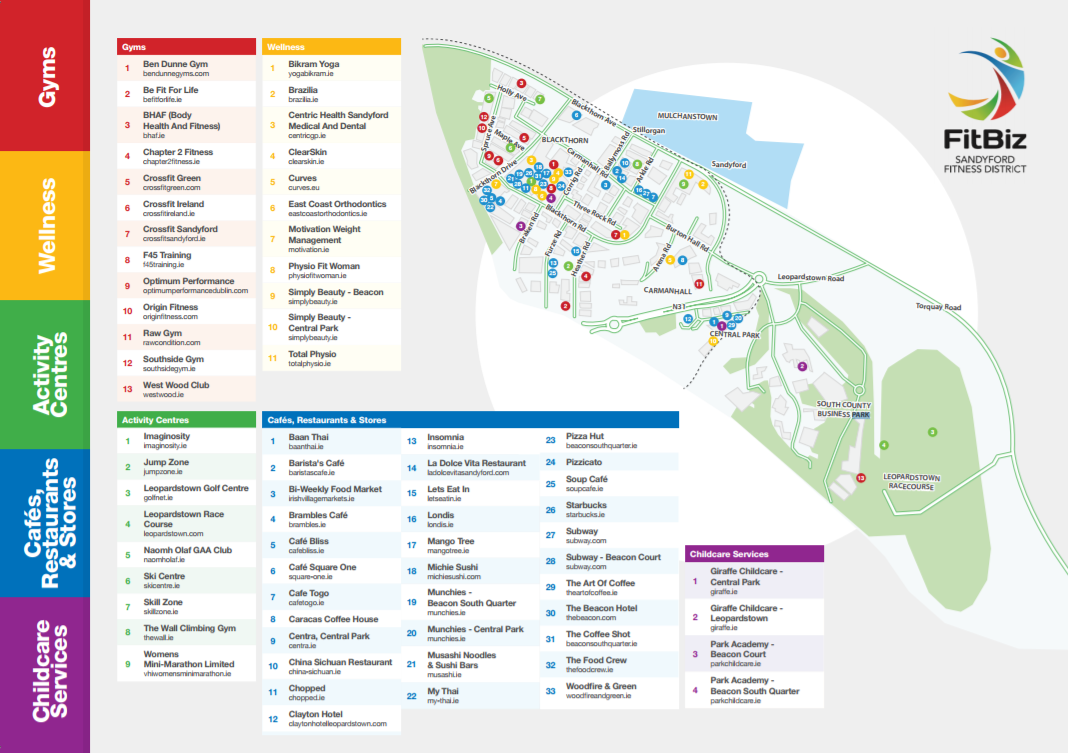 To see full version of the FitBiz map click here.