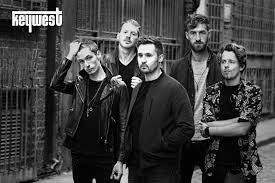 Bulmers Live at Leopardstown: Keywest
When: Thursday, July 26, 2018
---
Bulmers Live at Leopardstown: Keywest!
Keywest are no strangers to Dublin's streets
and venues, having built up a huge following in recent years with a brilliant
live show and the Number One album, Joyland.
Any additional entertainment
at the event
Event goers will have the
opportunity to enjoy a day of racing, the first race starting around 5:45. Once
the racing comes to a close, we will see Keywest perform for the crowd.
Link to event page
http://www.leopardstown.com/race-meetings/calendar/bulmers-live-at-leopardstown/
Upcoming Events