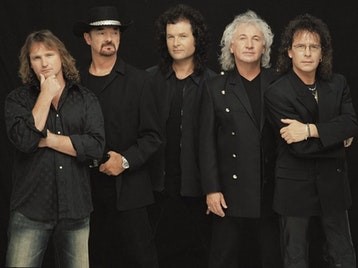 Bulmers Live at Leopardstown: Smokie
When: Thursday, August 9, 2018
---
Bulmers Live at Leopardstown: Smokie!
Smokie are an English rock band from
Bradford, Yorkshire. Among their most famous hit singles are "If You Think
You Know How to Love Me", "Oh Carol", "Lay Back in the Arms
of Someone" and "I'll Meet You at Midnight". Their most popular
hit single, "Living Next Door to Alice", peaked at No. 5 on the UK
Singles Chart and, in March 1977, reached No. 25 on the Billboard Hot 100.
Any additional entertainment at the event
Event goers will have the
opportunity to enjoy a day of racing, the first race starting around 5:45. Once
the racing comes to a close, we will see Smokie perform for the crowd.
Link to event page
http://www.leopardstown.com/race-meetings/calendar/bulmers-live-at-leopardstown/
Upcoming Events