Sandyford Business District Summer Networking Event in Airfield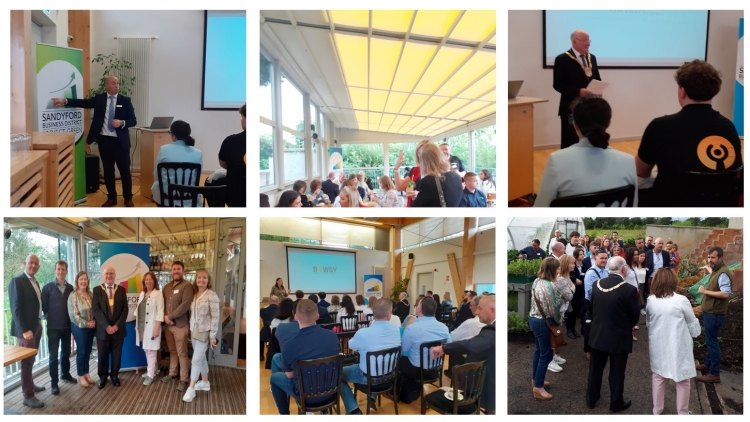 ---
It was great to see so many people yesterday at our Summer Networking Event in Airfield Estate.
An Cathaoirleach Cllr Denis O'Callaghan gave the opening address followed by a welcome from Claire McEvilly, CEO Airfield Estate and Ger Corbett, CEO Sandyford Business District.
This was a chance to hear all about Airfield Estate's new Corporate Sustainability Days followed by a tour of the Estate and an opportunity to see the state-of-the-art meeting facilities and corporate team building areas.
For more details on Airfield's Corporate Sustainability Days go to https://tinyurl.com/pmy4cw8k or contact brian.clarke@Airfield.ie
We also heard from John Brady and the team form Bowsy.com, a new tech start-up in the District who work with businesses seeking skilled freelancers to connect them with talented university students who are pursuing degrees in relevant fields.
A big thanks to Claire McEvily, Brian Clarke, Elaine Crosse and all the team at Airfield Estate for their generosity in hosting this event on behalf of SBD
Dublin 18, D18 FK72.