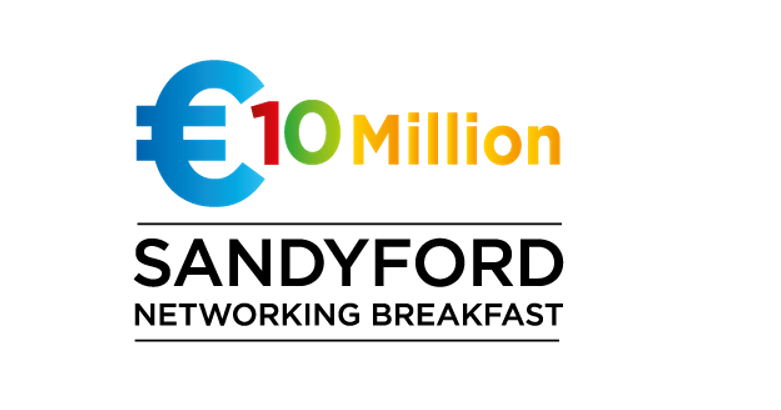 Sandyford €10 Million Networking Breakfast
When: Thursday, May 10, 2018
---
Sandyford €10 Million Networking Breakfast - The Pavilion, Leopardstown
Register now for this unique networking breakfast. Meet new suppliers and clients in the Sandyford Business District and create valuable new business connections.
There are over 1,000 businesses in Sandyford. If each business brought just €10,000 of business back into Sandyford Business District, this would generate €10 Million into our local economy. Find new suppliers and clients here in the district and keep your business local.

This is an opportunity to promote your business and services, increase awareness and network with other businesses in the district. A new online directory will be launched at this event to help you 'spend locally'.

Register here and join our €10 Million movement. The only stipulation is that you must be a business in the Sandyford Business District (Central Park, Sandyford Business Park, South County Business Park and Stillorgan Business Park).

Places are limited so register below right away. #ThinkSandyfordFirst

Please check your business details on our Business Directory and advise us urgently if you wish to update your entry.
Upcoming Events