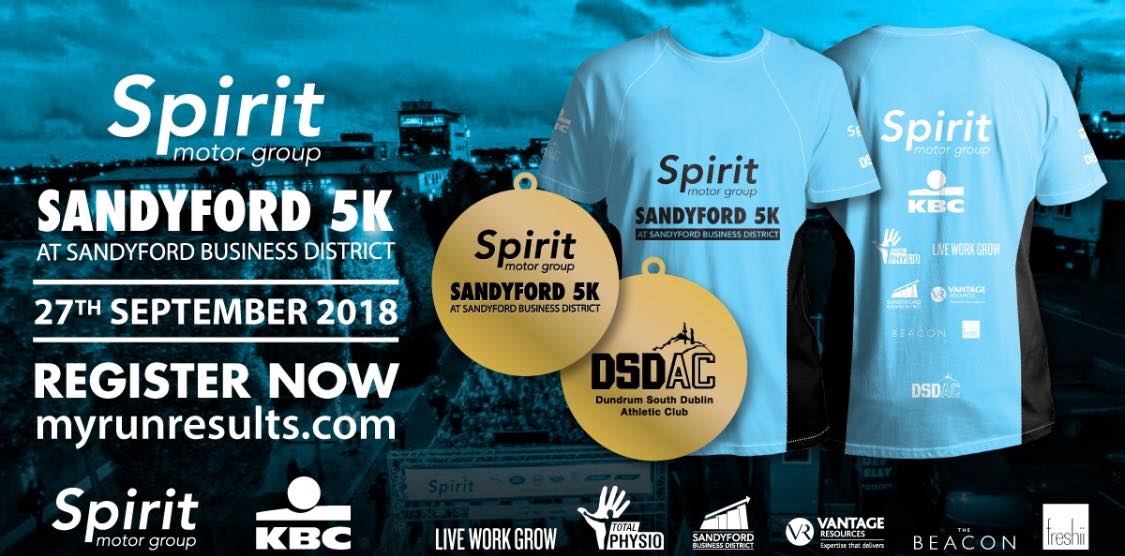 Spirit Sandyford 5K
When: Thursday, September 27, 2018
---
We are delighted to announce that registration for the Spirit Sandyford 5K which takes place on Thursday 27th September at 7.30pm is running at full speed!
We're really looking forward to seeing you on the night, either as part of a team of four, or as an individual. All details in relation to the event can be found on the below link. This annual event is a great opportunity to have some after-hours fun with your neighbors and colleagues!
To register and find out more details click here.
Upcoming Events