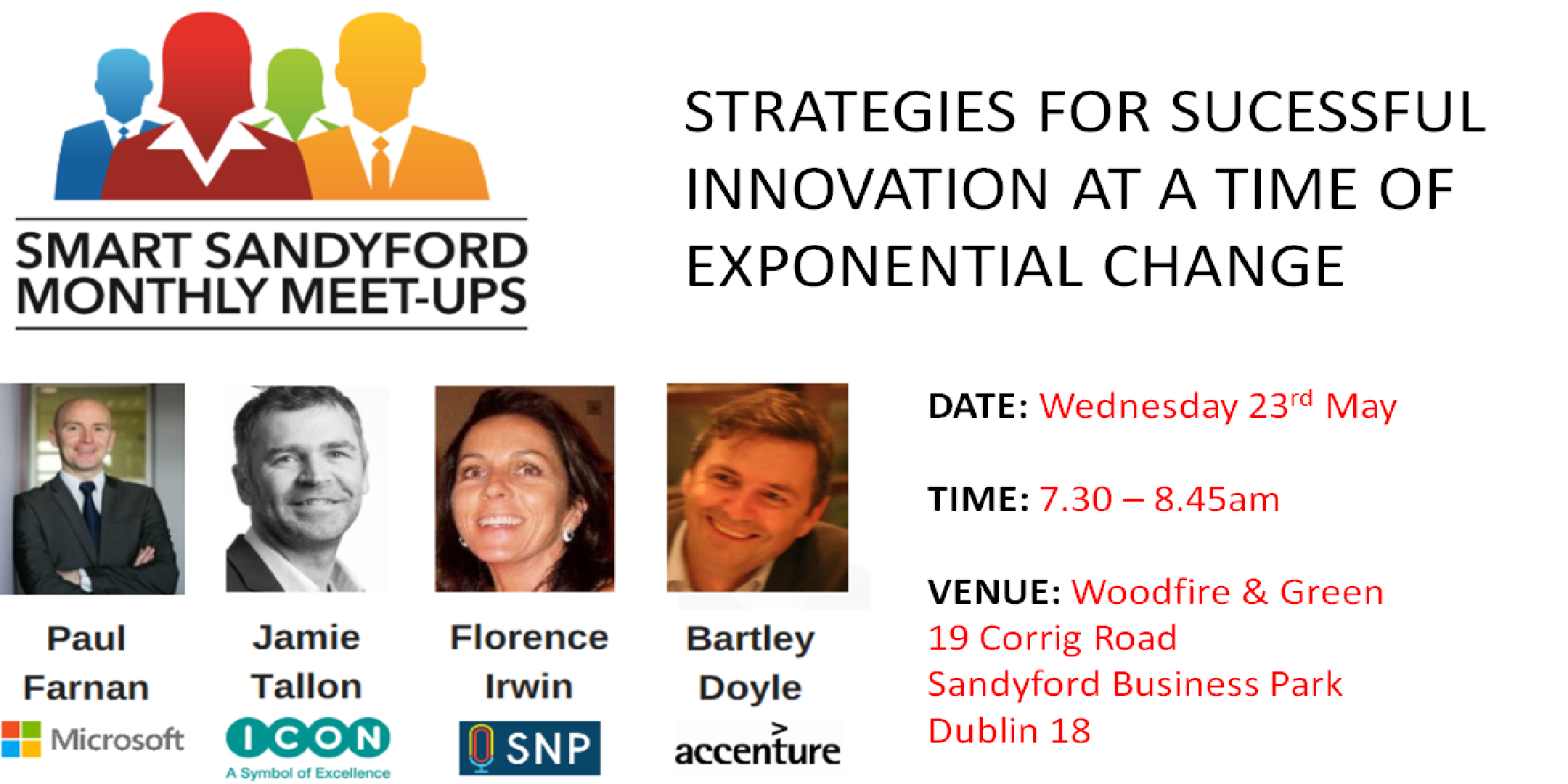 Strategies for Successful Innovation at a Time of Exponential Change
When: Wednesday, May 23, 2018
---
We are living toward incredible times where the only constant is change, and the rate of change is increasing.
Peter Diamandis - Singularity University
Business organisations have never been presented with more opportunity but in parallel the risks of failure has increased. As technology underpins major changes across biotech, medtech, fintech and many other industries, how can organisations plot a path to successfully navigate the development path of new products and services to stay ahead of the curve.
How can company development processes increase agility, accuracy and responsiveness to rapidly changing market trends in a whirlwind of change. This is the topic we will look at for our May Meetup.
Register here for this free event.