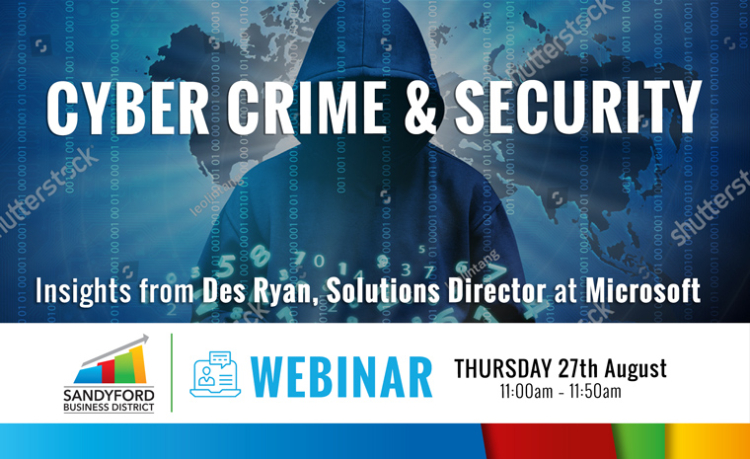 Cybercrime and Security Webinar
When: Thursday, August 27, 2020
---
Faced with COVID-19 and the shockwaves it has created, businesses today are being challenged in ways never seen before. One of these challenges is the increase in cybercrime as hackers exploit this uncertain landscape. In a recent report global police body Interpol has warned of an "alarming" rate of cybercrime during the coronavirus pandemic, with criminals taking advantage of people working from home to target businesses and major institutions.
In this webinar Des Ryan, Solutions Director at Microsoft Ireland gave us insights into Cybercrime & Security and what we can do to guard against cyber attacks.
Watch the webinar video on our YouTube Channel here and read the blog post here.