CWSI launches free mobile app to help Irish businesses return to work safely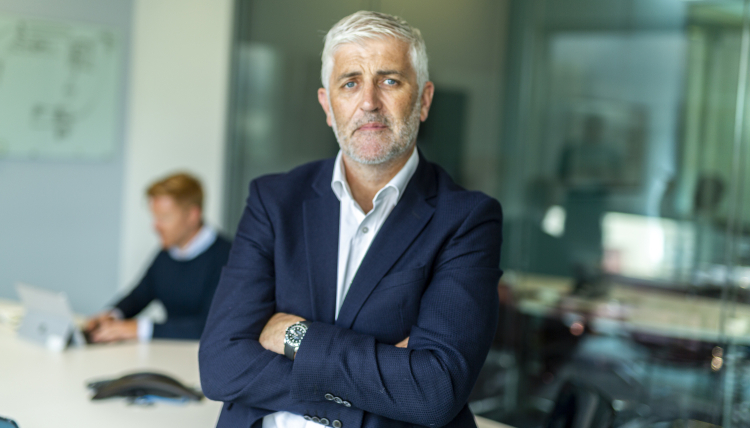 CWSI, Ireland's most experienced enterprise mobility specialists, today announces the launch of a freely available mobile app for businesses, to help employees return-to-work safely according to Government protocols. The Safety Instructions app, which is available in multiple languages, including English and Irish, is free to download on the Apple App Store or Google Play Store.
CWSI developed the app in conjunction with its partner, Netherlands-based enterprise mobility experts BLAUD, with the aim of helping Irish and UK organisations manage the safe return of workers to sites and offices as the economy opens up in phases, following the temporary closure of most businesses due to COVID-19.
The app was built on the insight that a safe and continued return to work required strong communication and a shared collaborative approach between employers and workers. The user-friendly app was designed to help organisations easily communicate and explain workplace controls to comply with infection prevention measures to all relevant workers, contractors and visitors to the site or office.
Through the app, employers can easily and dynamically distribute safety information and protocols including detailed instructions on social distancing, site floorplans, evacuation procedures and emergency contact details. Data related to Government guidelines on COVID-19 - such as advice on hand hygiene and instructions on what to do if a worker develops signs and symptoms of COVID-19 on-site - can be updated quickly and easily as the latest advice and instructions change.
Visitors to a workplace can access site-specific information via a unique QR code or via a map search feature. The app is available in multiple languages, including English, Irish, Flemish, French and Dutch.

Ronan Murphy, CEO, CWSI, said: "As the economy slowly begins the return to office and site-based working, health and safety protocols and procedures will be critical to ensuring a safe environment for employees and reducing risk for employers. At CWSI, we believe mobile technologies, such as the Safety Instructions application, can play a key role in helping organisations communicate safety measures clearly to staff to mitigate the chances of future outbreaks in the workplace.
"Our freely available app is a great example of how technology can provide employees with immediate, up-to-date information, helping to remove uncertainty around the return to work and alleviate the administrative burden on over-stretched HR and health and safety resources. With the right measures and the tools to communicate these in place, the economy as a whole can return to normal both quicker and more safely."
The Safety Instructions app is available to download on the Google Play or Apple App Store or through the CWSI website (cwsisecurity.com/solution/mobile-workforce-solutions/safety-app)
Safety Instructions application enables employers to share workplace safety guidelines and protocols with staff and visitors in a user-friendly manner
App can be used to share detailed social distancing instructions, site floorplans and emergency contact details, enabling easy updates on latest Government advice
App free to download from Apple App Store or Google Play Store
Available in multiple languages, including English and Irish