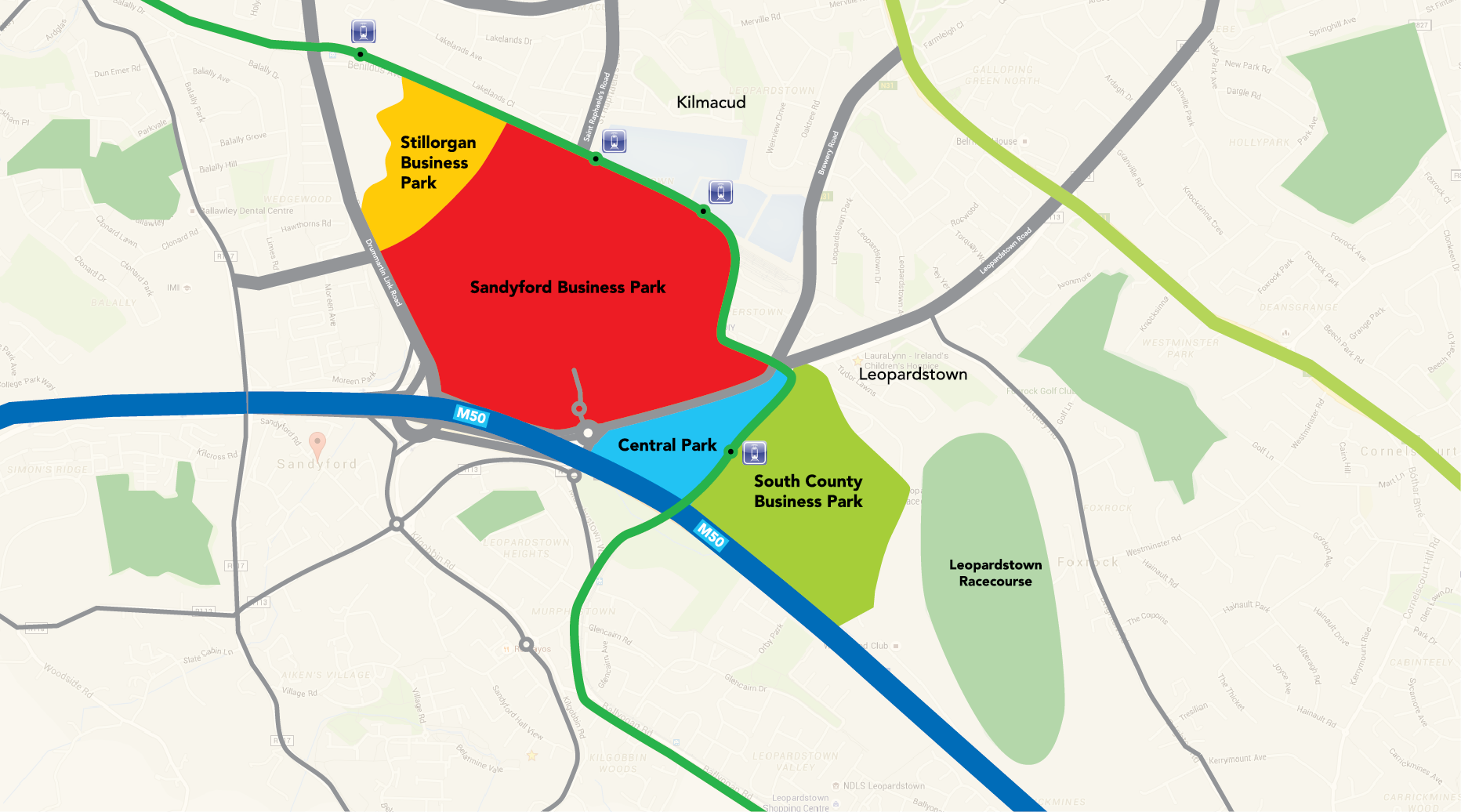 The Sandyford Business Improvement District Company (SBID) was established in January 2017 to represent the entire business community in the Sandyford Business District. Funded by the business community and working closely and co-operatively with the local authority as well as local residents and other stakeholders, SBID is one of the main drivers for the future development of Sandyford Business District.
SBID represents the four business parks which constitutes the Sandyford Business District:
• Central Park
• Sandyford Business Park
• South County Business Park
• Stillorgan Business Park
Our twelve-member Board of Directors consists of a diverse group of highly motivated business people and representatives of Dún Laoghaire-Rathdown County Council, all of whom have committed themselves to work on a voluntary basis to achieve our objectives over the next five years.
Our Vision is to establish Sandyford Business District as:
•The world class destination to work and reside.
• A vibrant community of businesses and residents with a unique identity.
• A place where living, working, shopping and spending leisure time is attractive, easy and positive.