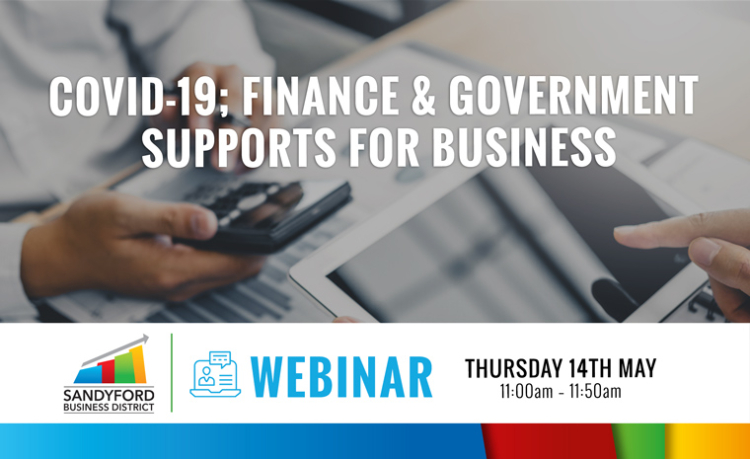 Covid-19; Finance and Government Supports For Business Webinar
When: Thursday, May 14, 2020
---
In this webinar we focus on providing information to help businesses stabilise and adapt in preparation for getting back on the road to recovery. We look at the changes and updates to the temporary wage subsidy, government financial supports and sources of finance.
Aileen Dunning, Associate Director Smith and Williamson and John Madigan Head of Marketing and Research at Strategic Banking Corporation of Ireland join us.
Watch the webinar video on our YouTube channel here, and read the blog post here.