COVID-19 Mobility Programme - Enabling The City To Return To Work Policy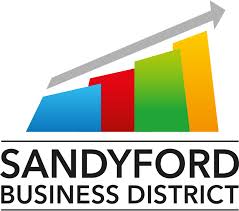 Post-Covid planning policy means some Dublin areas will be at a competitive disadvantage and businesses will fail

Proper planning of Dublin demands a collective approach to the City's infrastructure post-Covid19

Sandyford Business District, Ireland's largest business improvement district and home to 1,000 companies and 26,000 employees, has today called for consistency of policy approach to Dublin's transport infrastructure post-Covid19. CEO of the District, Conor Battigan, was reacting to the recent launch of the Covid Mobility Programme introduced by the National Transport Authority (NTA) and Dublin City Council.

On the 21st of May, 20202, the NTA and Dublin City Council launched a framework of proposals to address the new needs of the city centre relating to commercial activity and mobility which have emerged as a result of the Covid-19 Public Health Emergency. The goal of the "Enabling the City to Return to Work" programme is to provide for space for safe movement of people and business activities, and accommodate the changed transport patterns. It is hoped the plans will allow people to return to work, retail and leisure activities.

Mr Battigan, has highlighted concerns that the broader city transport infrastructure will be unable to support the new demands when lockdown measures are fully lifted. He has called on transport stakeholders such as the Minister for Transport, Tourism and Sport, Shane Ross, the National Transport Authority (NTA) and Dun Laoghaire Rathdown County Council to devise and implement a plan that encompasses defined cycleways and associated facilities, enlarged footpaths, parking facilities and enhanced queuing space at bus and Luas stops, among a raft of other measures.

CEO of Sandyford Business District, Conor Battigan, today said

"Health and safety will continue to be at the heart of our every-day lives while this pandemic lingers. Due to the increased risk posed to commuters, many will seek to cycle
or walk to work as opposed to getting public transport where social distancing is more difficult to adhere to. Therefore, there is an urgent necessity to re-imagine our existing
infrastructure, but also to alter our streetscapes and make adequate provision for queues into retail shops and provide external areas for café and restaurant
customers which is weather-proofed".

"Adherence to social distancing requirements will be an integral part of every-day life and the relevant authorities responsible for the introduction and implementation of policy need to facilitate this in a uniform way right across the City. Without proper, consistent planning throughout all the county and city councils, Dublin will be a mish-mash of experiences for consumers, visitors, the elderly and vulnerable which falls short of best practice and puts some areas at a competitive disadvantage to others which will have clear ramifications for businesses. There must be an alignment of approach right across the city and not just in chosen quarters" Mr Battigan concluded.




Further details are available here.