Wellness Week 2021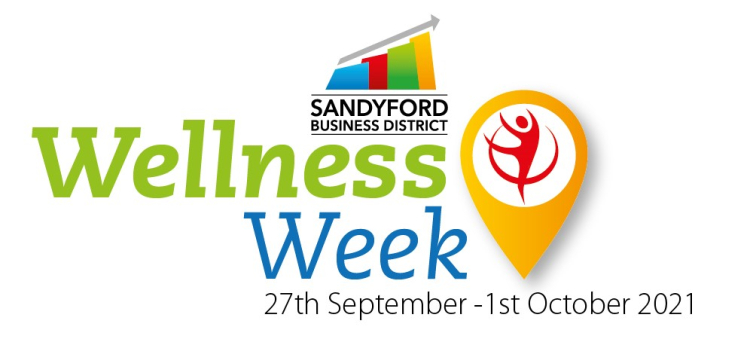 We are delighted to announce Sandyford Business District Wellness Week from September 27th to October 1st.
Each day we'll have a different topic and great line-up of expert speakers.
There's Motivation Monday
Tasty Tuesday
Wellness Wednesday
Therapeutic Thursday
Feel-Good Friday
Stay tuned for the full list of guests and topics
SPIRIT SANDYFORD 5K EVENT NEWS
We're also very excited to confirm that the Spirit Sandyford 5k is returning for 2021, running as a virtual event for the first time!
The virtual event will go ahead on Thursday 30th September, with entries opening next Monday 30th August. It's the perfect way to connect with all of your work colleagues virtually, no matter where they are in the world.
We'll be sharing all of the exciting details about the event on the Spirit Sandyford 5k social media channels and website at www.sandyford5k.ie next Monday, so check it out.
We look forward to seeing you at the virtual start line on September 30th!