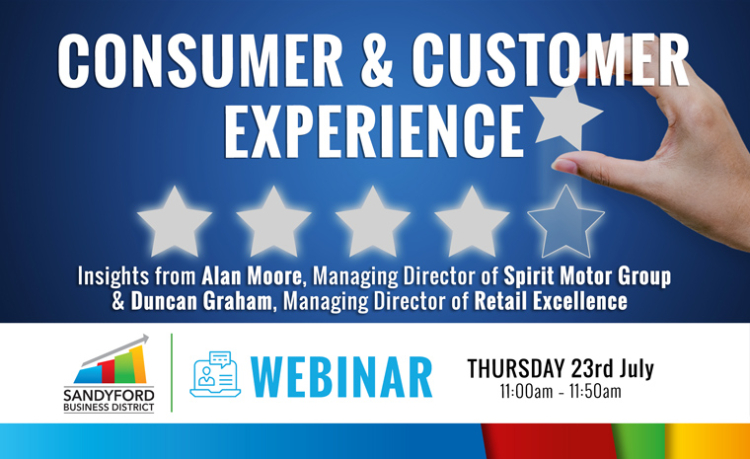 Consumer and Customer Experience Webinar
When: Thursday, July 23, 2020
---
Sandyford Business District invites you to an interactive Webinar on Thursday 23rd July at 11:00am – 11:50am
Consumer and Customer Experience
Covid-19 continues to impact purchasing decisions and customers' requirements and expectations. Managing the customer experience has never been more important. Join this webinar on Thursday the 23rd July at 11 am to hear Alan Moore, Managing Director of Spirit Motor Group, and Duncan Graham Managing Director of Retail Excellence give key retail industry insights.
Register for the webinar here: https://us02web.zoom.us/webinar/register/WN_fXvqKWcUR569Q3QGxIXgIQ
At Sandyford Business District, we understand that we all need to evolve and develop a road map for the crisis and we appreciate that many are facing unprecedented challenges. This webinar addresses some of the key questions and explores the issues that many companies are now facing.
Register for the webinar here: https://us02web.zoom.us/webinar/register/WN_fXvqKWcUR569Q3QGxIXgIQ