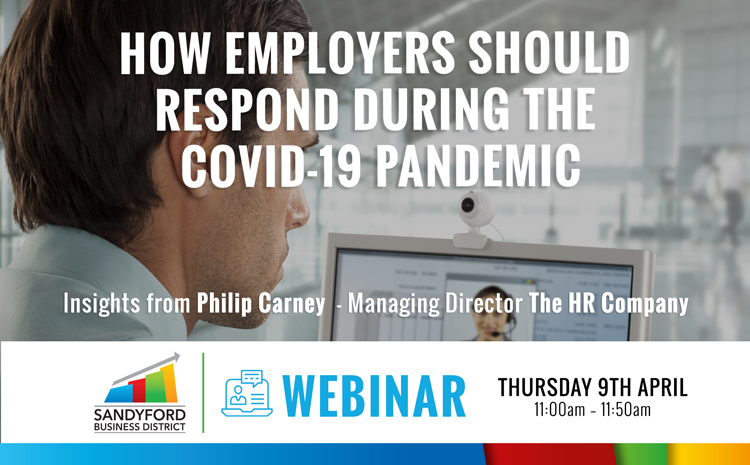 HOW EMPLOYERS SHOULD RESPOND DURING THE COVID-19 PANDEMIC WEBINAR
When: Thursday, April 9, 2020
---
This webinar offered an opportunity and an information point to address your key questions and explore the issues that you face in this current climate.
What if I have an outbreak at the work place? What are my obligations?
What are my obligations under GDPR during the crisis?
When and how to deal with layoffs
The redundancy process
How can I deal with current investigations and disciplinary issues?
Emergency staff: what do I do if they refuse to come to work?
How do I deal with contracts issued to new employees with start dates into the future?
Read the blog post here.