LIFT - Leading Ireland's Future Together Webinar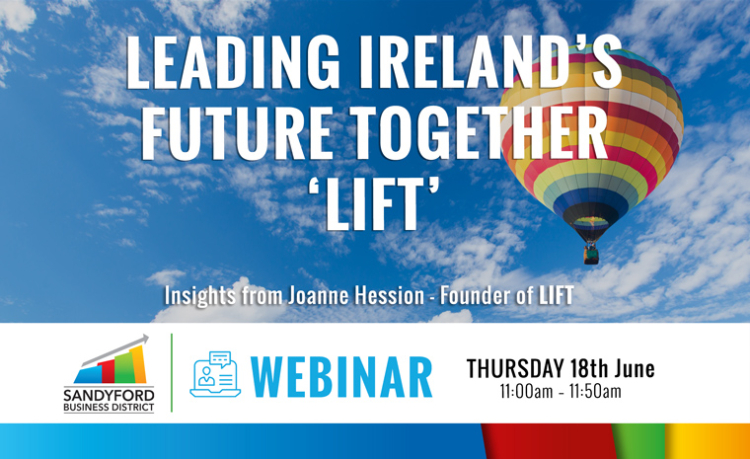 ---
'LIFT - Leading Ireland's Future Together'
Help your organisation to strengthen and prosper by changing the way people view leadership, and by equipping them with a process to strengthen their own personal leadership skills.
LIFT, which stands for 'Leading Ireland's Future Together' has partnered with Sandyford Business District and DLR County Council to help create positive change in organisations within the Sandyford Business District.
As organisations are constantly looking for ways to improve culture, we are delighted to bring you a webinar on LIFT's leadership process that has proven to embed good leadership values and behaviour, enhance employee engagement, build better relationships, strengthen positive wellness and improve communication and teamwork.
A number of businesses in the Sandyford Business District are already involved and living 'LIFT' with huge benefits to their employees and organisations. Join us on Thursday 18th June to learn more from founder Joanne Hession on LIFT's benefits to business and employees and how to get involved. We will be joined by existing LIFT partners on the impact LIFT has had on their organisations so far.
Watch the webinar on our YouTube channel here and read the blog post here.