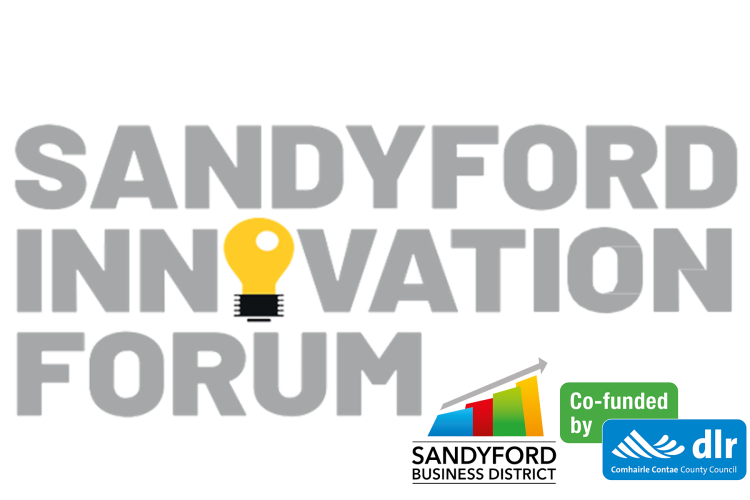 Sandyford Innovation Forum 2019
When: Thursday, May 9, 2019
---
Winning the Battle for talent!
The Sandyford Innovation Forum is dedicated to exploring the latest thinking, strategies and innovations employers are adopting to attract and retain staff. We are bringing together business leaders to share perspectives and deliver real insights. It is an opportunity to hear keynotes, learn from panel discussions and network with key stakeholders.
Attracting and retaining talent is a key strategic challenge facing organisations. With a talent squeeze and a highly competitive labour market, organisation culture, training
and education has come under the spotlight. In this new market dynamic, prospective employees and firms are likely to be reviewing their options.
Our 2019 Sandyford Innovation Forum focuses on the theme of "Recruitment and Retention – the battle for talent", exploring how companies build their teams through non pay strategies like employee wellbeing programmes, Corporate Social Responsibility and flexible and remote working.
The challenge
Successful recruitment is about finding the right fit for the employee and the organisation leading to positive outcomes for business performance, client satisfaction and profitability. Our exclusive Innovation Forum will help explore what strategies and tactics successful organisations are implementing to create compelling reasons, not only to join their company
but also to stay.
Retention of positive and motivated staff is vital for long term success. On-boarding of new employees is only a first step. We are all too aware of the loss in corporate knowledge,
productivity and recruitment costs associated with losing a valuable member of our teams.
This event is hosted by Adrian Weckler - Technology Editor Irish Independent and Sunday Independent with speakers from Cubic Telecom, Great Place to Work, HireUp and Vodafone.
This is a FREE Event but places are limited: Register Now