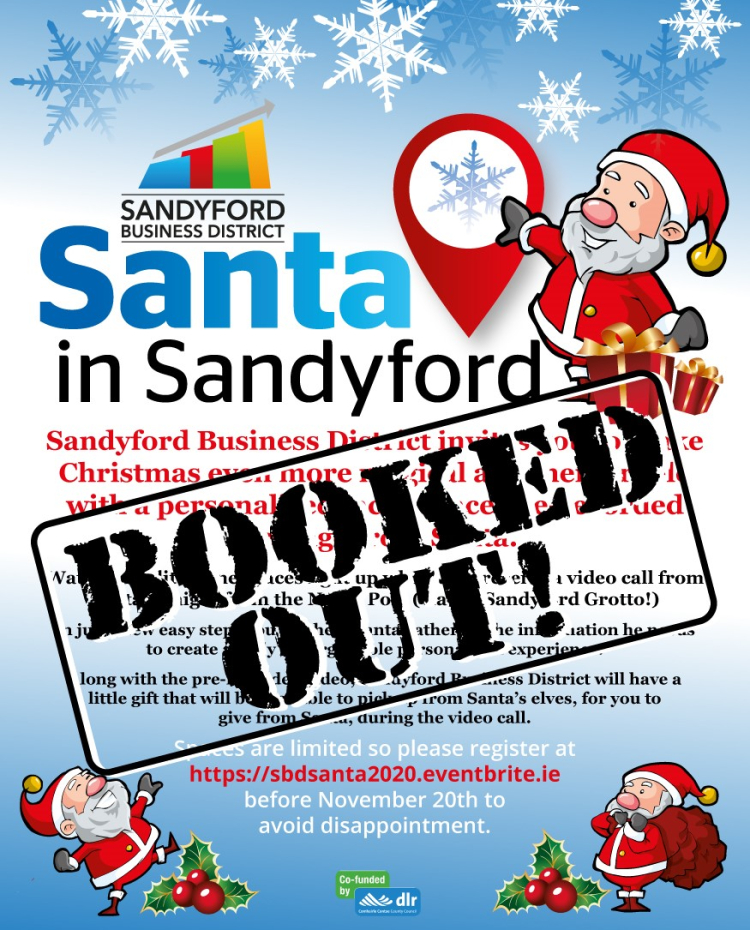 Santa in Sandyford
When: Saturday, December 5, 2020
---
Sandyford Business District invites you to make Christmas even more magical and memorable with a personalised face to face pre-recorded message from Santa.
Watch your little ones' face light up when they receive a video call from Santa straight straight from the North Pole (via his Sandyford Grotto).
In just a few easy steps you can help Santa gather all the information he needs to know about your child to create a truly unforgettable personalised experience.
Along with the pre-recorded video we will have a little gift that will be available to pick up from Santa's elves, for you to give to your child from Santa, during the video call.
Spaces are limited so please register here before November 20th to avoid disappointment.