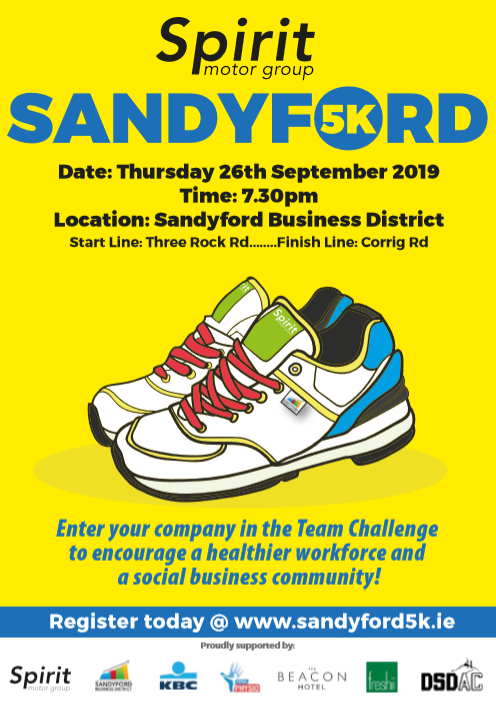 Spirit Sandyford 5K Run
When: Thursday, September 26, 2019
---
The Spirit Sandyford 5K Run will take place on the 26th September, during our Wellness Week.
The event is being organised by Dundrum South Dublin Athletic Club and will cater for walkers, joggers, fun runners and athletes.
You can enter as an individual or you can enter as a team of 4.
The first 50 team's of 4 will receive a 20% discount. Use code SBD20 when registering.
To register, click here: https://www.sandyford5k.ie/