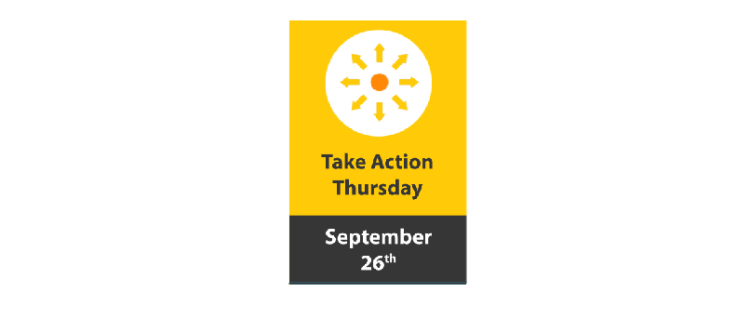 Take Action Thursday
When: Thursday, September 26, 2019
---
Today's Event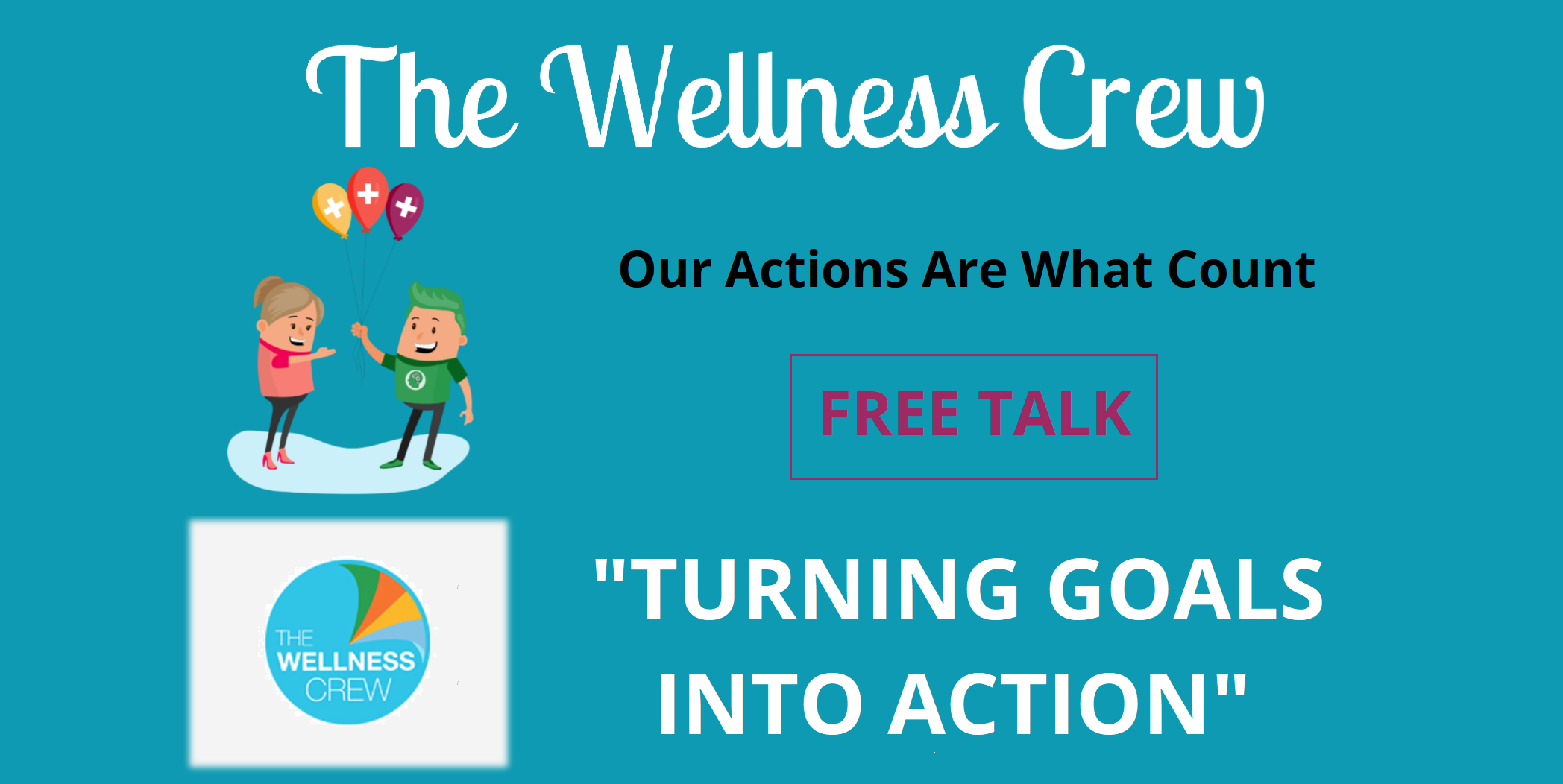 Today's Articles

Your Microsoft Security Roadmap
The nature of work is changing, it is becoming more and more mobile. On average, across the world, there are 42 phone "pickups" per day, in Ireland that number is 54. We are intrinsically linked to our mobile devices and they represent the convergence of our work and personal lives. This creates the perfect hunting ground for hackers as once they get in, they get everything. Phishing is now the number one security threat and the attacks are becoming more and more sophisticated. We are 3 times more likely to click on a Phishing link on our mobile than our laptop or desktop.
Some facts on the mobile workforce:
Mobile-first is not taken for granted. A recent Microsoft study found that, on average, 60% of desks within an office space are vacant
Employees who identified their organisations as pioneers in their use of mobile technology score 16% higher in productivity
We are increasingly part of multiple teams. 86% of employees blame a lack of collaboration or ineffective communication for workplace failures. 97% believe a lack of alignment within a team impacts the outcome of a task and 39% think people dont collaborate enough
Mobile security is the weakest link. 90% of cyber attacks start with phishing, with mobile devices becoming the most likely vector.
Users are 3 time more likely to fall for a phishing attack on a mobile device yet 64% of organisations are not confident they can prevent an attack on an employees mobile
Work is an activity, not a place. Job rotation, interim staff and job sharing are becoming the norm
Short term and long term contract workers are catching up with permanent employees in the new "gig economy"
With 77% of organisations globally indicating security is a challenge, but only 2% having multi-factor authentication turned on, clearly we need to do more.
CWSI has been a Microsoft Partner since 2013, specialising in Enterprise Mobility Management. We have worked with Microsoft and our customers to build holistic environments around Office 365 and Enterprise Mobility + Security (EM+S).
They are holding a free event on Friday 4th October at 9:30am in Microsoft's offices in Leopardstown. During the morning they will be covering how to structure your Microsoft Security roadmap for compliance, common pitfalls and problems customers regularly have during the process of making themselves more secure, as well as the best practices in ensuring a successful outcome. Click on the link below to register your place.
Microsoft CWSI Breakfast Series Event

CWSI

www.cwsi.ie | 01 293 2500

Unit 211, Q House, 76 Furze Road, Sandyford, Dublin 18

Looking After Your Mental Health In The Workplace
A person's mental health is often directly affected by their work and workplace. The course encourages participants to mind their own mental health at work and to actively contribute to a culture of positive mental health in the workplace. The Learning Rooms will launch their new quarterly email newsletter in October. People who subscribe to the newsletter will receive complimentary one month access to the new 'Looking after your Mental Health in the Workplace' course. You can subscribe to their newsletter here and receive your free course and quarterly updates from The Learning Rooms.
Click below to learn more about The Learning Rooms free online course.
Looking After Your Mental Health In The Workplace
The Learning Rooms is a digital learning services company that helps organisations deliver technology-based training solutions. We design, build and deliver engaging online learning experiences that deliver key skills through active engagement and experiential learning. We also provide eLearning consultancy, training and supports for your L&D team on their eLearning journey.
The Learning Rooms most popular courses:
Articulate storyline workshop
Camtasia instructional videos workshop
Instructional design training
Management essentials
Personal effectiveness online course
Managing people online course
The Learning Rooms | 01 297 4070

hello@thelearningrooms.com | www.thelearningrooms.com

Unit 7, 78 Furze Road, Sandyford, Dublin 18

8 Reasons To Drink Milk
Milk is a natural, delicious and nutritious drink and is an important component of a balanced diet and an active lifestyle. It's well-known that milk is an excellent source of calcium, which is a key nutrient for the normal growth, development and maintenance of our bones. In fact, 99% of the body's calcium is found in our bones and teeth. But there's more to milk than calcium – with just one glass providing us with 8 essential nutrients, each playing important roles for our health.

1. Milk Matrix: Nutrients working better together

The emerging concept of the 'milk matrix' looks at how the various nutrients and components present in milk work together in synergy. This research explores how the health effects of these nutrients, when consumed in dairy foods, may be more effective than the individual nutrients working in isolation. The matrix of nutrients in milk contribute to the normal functioning of many processes in our bodies.

2. B vitamins: Keep your batteries charged

Milk is a natural source of vitamins B2, B5 and B12. These nutrients play roles in generating energy in our bodies, reducing feelings of tiredness and fatigue and the normal functioning of the immune system.
3. Iodine: A "no brainer"

Iodine contributes to normal cognitive function. Cognitive (brain) functions include memory, attention, perception, reasoning and the ability to retain information. Irish milk is considered an excellent source of iodine and milk is one of the main food sources of this mineral in the Irish diet.

4. Phosphorus: For all of us

Our skeletons act as the frame for our bodies, providing essential functions such as support, movement and protection. In addition to calcium and protein, phosphorus is a key nutrient essential for bone health, playing an important role in the normal growth, development and maintenance of bones and teeth.

5. Potassium: Cut the pressure

Potassium is an important mineral for the maintenance of normal blood pressure. With rapidly increasing rates of Irish adults having high blood pressure, this certainly is a nutrient worth noting.

6. Protein: Flex those muscles

We have over 600 muscles in our bodies playing vital roles for our movement and support; strong muscles are not just important for bodybuilders, but are essential for completing everyday tasks such as walking, taking the stairs or carrying our shopping! Protein is a nutrient involved in normal muscle growth and maintenance and we need to consume protein regularly throughout the day to supply our muscles. Milk is rich in protein and is a 'complete' protein, meaning it contains all of the essential amino acids (building blocks of protein) that our bodies require.

7. More than milk

Don't forget that dairy products such as yogurt and cheese are made from milk and, therefore, contain many of the same essential nutrients. The Department of Health's Food Pyramid recommends 3 servings from the 'milk, yogurt and cheese' food group each day as part of a healthy, balanced diet. Between the ages of 9-18 years, 5 servings per day are recommended due to the increased calcium requirements at this life stage. Examples of one serving include a 200ml glass of milk, 125g yogurt and a 25g (matchbox size piece) cheddar cheese.

8. Variety and Versatility

Milk is nutritious, convenient, versatile, and most importantly tastes great. Here are some top tips to enjoy milk across the day:
Start your day with a bowl of warm milky porridge or overnight oats
Include milk in a fresh fruit smoothie
Treat yourself to a frothy café latte
Add milk to soups and sauces
Include milk in scrambled egg or omelettes
National Dairy Council | 01 290 2451

hello@ndc.ie | www.ndc.ie

The Studio, 55C Maple Avenue, Stillorgan Business Park, Sandyford, Dublin 18