Wellbeing Wednesday
When: Wednesday, September 25, 2019
---
Today's Event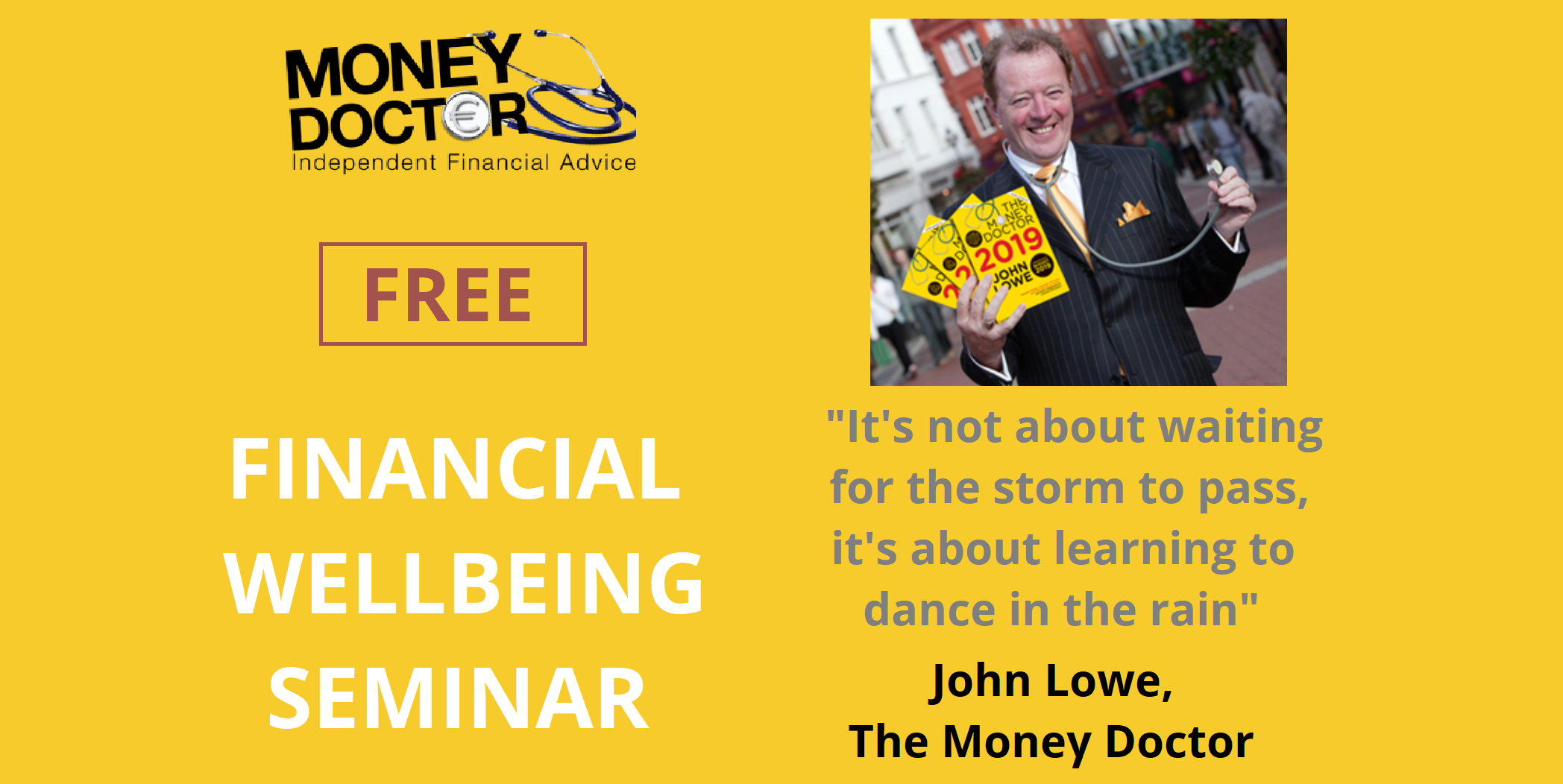 Today's Articles

Transforming your health and wellbeing
William O'Donnell
Born from a journey of his own personal health problems, AcuFusion is the passion and creation of William O'Donnell BSc (Hons) Dip Ac Ss Aci. With an extensive background in sport, Gymnastics, Swimming, Running, GAA, Soccer, Rugby, Boxing and Martial arts…. to name but a few, William has also suffered his fair share of sport injuries.
In 2001 William went through a short period of anxiety attacks. This experience become the true catalyst for him to begin working in the holistic industry. Since then, he has worked through food intolerances and a digestive disorder called Barrets Esophagus.
Bringing together his personal experiences, his studies in Reiki, Philosophy, Transcendental meditation (TM), Integrated Energy Therapy (I.E.T), Qi Gong, biomedicine, nutrition and Traditional Chinese medicine, William is well placed and highly qualified to offer acupuncture, holistic therapies and tailored treatments to transform your health and wellbeing.
AcuFusion fuses nature and science for total health transformation. They provide unique acupuncture treatments, fused with Chinese herbs, Doterra essential oils, exercise, lifestyle & nutritional advice. They blend their signature treatments to suit your needs, helping to transform your health and wellbeing. Specialising in stress related disorders, pain of all kinds, Sports Injuries, Digestion, Fertility, Sinus, Insomnia, Anxiety & Neuropathy.
Services Include:
Acupuncture
AcuAroma
AcuKansa
AcuFusion are now available for appointments on Wednesdays and Fridays in Sandyford Business District. William will be holding a free Health Discovery Session at Caracas Coffee House on Friday from 10am.
Read some of William's blog posts here:
Information On Adrenal Fatigue
Soothing and Calming Restless Legs
The Solution For Upper Back Pain

AcuFusion | www.acufusion.ie

bookings@acufusion.ie | 086 314 8403

32 Sandyford Office Park, Sandyford, Dublin 18

Eat Food Right
Rachel Young
Eat Food Right is a nutrition and health coaching business born from the LOVE of food and helping people. We educate, inspire, empower and coach our clients to eat nutritious foods that are right for them. Everyone is unique and our approach to working with people is just that. Our unique tastes, tolerances, lifestyles, likes and dislikes drive our food choices. We help you to see if when, why, where and how you're eating might also be impacting on what you're eating and help you to break habits where needed. We develop a unique plan with you and for you that has long term sustainability. This allows you to reach your goals, achieve your results and improve your energy, stress levels and quality of sleep.
Rachel Young is the founder of Eat Food Right and has had a lifelong love of food and always recognised its importance in creating, sustaining and maintaining healthy happy individuals. Rachel's approach is balanced, holistic and realistic, life is to be lived and she enjoys nothing more than helping people to get the most out of their lives.
Our Services:
One to one individual nutrition and health consultation
Personalised grocery shopping in your local supermarket/s
Personalised in-house private cooking classes
Tailored group masterclasses
Tailored lunch and learn workshops
Confused about where to start with your nutrition? Start with yourself and where you are at.
Need help to plan and get organised? Let us help you to help yourself Eat Food Right.
Get in touch with us through the contact details below. We look forward to helping you to help yourself soon.
Eat Food Right | 086 851 0672

rachel@eatfoodright.ie | www.eatfoodright.ie

​Improve your physical and mental wellbeing with F45 Training
F45 Training is a global fitness community specialising in innovative, high-intensity group workouts that are fast, fun and proven to get rapid results for members.
The F stands for functional training, a mix of circuit and HIIT style workouts geared towards everyday movement. 45 is the total amount of time for sweat-dripping, heart-pumping fun. With over 4,000 exercises in their database, and 36 workouts, you'll never take the same class twice. Put that all together and F45 Training is here to bring you the worlds most innovative workout. At their studio, the trainers will be there to greet you and check you in. First they'll demo the exercise while you watch, a warm-up will follow and then its time to find your station. F45 TV will guide you as you do the workout and the trainers will support you every step of the way. This is Team Training. This is Life Changing. This is F45.
Their Classes:
Functional HIIT - Specifically designed to provide a functional full-body workout while improving energy levels, metabolic rate, strength, and endurance
Team Training - The motivation and encouragement in a group training facility creates a pulsing, upbeat environment where goals are met and exceeded
45 Minutes - We aim to burn up to 750 calories per 45-minute session
F45 Training Sandyford | 01 443 2353

sandyford@f45training.ie | www.f45training.ie/sandyford/home

1 Plaza Level, Beacon South Quarter, Sandyford, Dublin 18

7 ways to improve your lifestyle
From RAW Gyms Sandyford
With constant, well-intended plans for life changes, things can get confusing and lose meaning. Before we know it, we've done nothing about it. With the summer ending, there's no better time to focus and get what we want from life. 'Tis the season to be jolly' might be all you hear over the Christmas period, but surely there's no better time than September to start making changes to improve your habits? The sun already has our vitamin D levels soaring - and when we're feeling fine, it makes it easier to do more things that make us feel good. But exactly what changes will improve your life this season? The list below is here to motivate and inspire you.
Figure out your work life balance
With increased work demands and smaller workforces, it's not surprising our work-life balance is out of sync. Whether you're self-employed or an employee, it's likely that you're suffering without even realising. You need to take responsibility for change. Create a planner that makes sure you enjoy breaks, leave at a definite time, say no to extra work and make sure you're taking time to get some exercise in to your schedule – whether it's a Personal Training session or a quick class.
Don't neglect your physical health
There's no better time to concentrate on your physical wellbeing than when the sun is shining, pumping out vitamin D and feeding us with feel-good vibes. Mother Nature is the most glorious place to work out when the weather is lovely - take walks with your dogs, enjoy outdoor yoga and enjoy outdoor sports.
Sort your head out
Never underestimate your emotional wellbeing. Life's demands can take their toll with depression, anxiety and stress, leaving us feeling physically debilitated. There's no better way to generate the Zen within than practicing meditation and yoga. Join our yoga class or increase your gym sessions at Raw or home practice.
Eat a whole and balanced diet
Summer's fertile soil means we're blessed with an abundant supply of the Earth's fruits, vegetables, nuts and seeds - so make the most of them. Is your diet balanced? The Mediterranean diet is claimed to be the healthiest, with studies showing people living longer with this diet. As long as you're eating well most of the time, a little indulgence can be enjoyed in moderation
Live life to the full
Stop those inhibitions - those niggling worries at the back of your mind - and go get what you want. Whether it's learning to swim, booking that dream holiday with your dream body, or taking up a sport - go and get it
Take time just for you
The most-important person who runs after around everybody else and makes things run like clockwork. Well take the time for you and concentrate on who you really are. You aren't just a parent, partner, grandparent - you're you. Take time out to relax, treat yourself to wellness and spa treatments, read, go on trips alone, meet people and just realise how important you really are.
Go on adventures
There's so much we plan to do in life but before we know it, we've reached middle-age and haven't achieved many of our goals. That's because life, work and family take dominance and we forget about our inner child jumping up and down reminding us what it's like to play in mud, go foraging in woods and listen to the sea through a shell. Now's the time to put your plans into action and make them happen, whether that's exploring the islands of the South China Sea or conquering the cycle routes through the Alpe d'Heuz. Go out, enjoy your adventures, and make those changes to improve your life this season.
Raw strives to cultivate a champion mindset in all of our members, regardless of ability, age, or training history. Always at the forefront of the fitness revolution, Raw has quickly evolved its profile by equipping our gyms with the best amenities, the most innovative health and fitness technology, the latest cardio and strength training equipment and the most dynamic group exercise programs.
For more tips or advice on training and nutrition, or even to get a free trial at either of our gyms, please don't hesitate to contact us at enquiries@rawcondition.com and our dedicated team would be delighted to help!
Raw Gyms, Attitude is Everything!
RAW Gyms Sandyford | 01 657 4691

info@ | www.rawgyms.com

2 Burton Hall Road, Sandyford Business Park, Dublin 18