BleeperBike station-less bike-sharing comes to Sandyford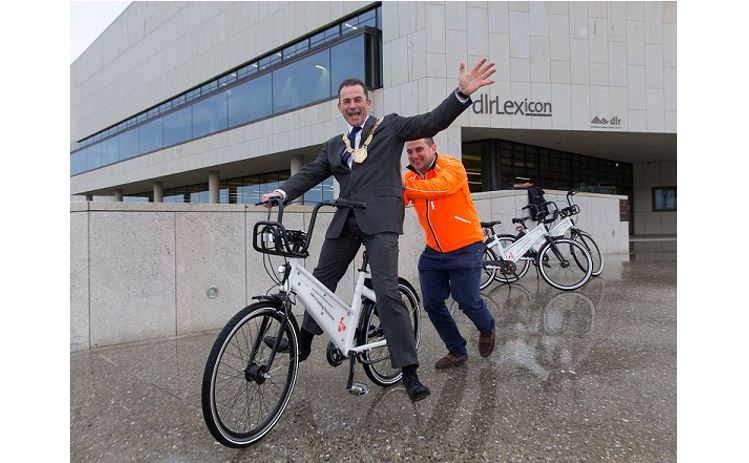 DLR are delighted to announce the launch of the first county-wide, station-less, bike-sharing scheme in Ireland. This innovative pilot will start with 40 bikes and expand to 100 bikes over the next six months and will be available across 12 different locations, including Sandyford Business District. These 'Smart' bikes will allow the tracking of bike trips around the location using inbuilt GPS technology on each bike.
At the launch of the bike sharing scheme, An Cathaoirleach Cllr Tom Murphy stated, 'I welcome the introduction of this short term bike sharing scheme to the County, a new
addition to the County transportation mix. This pilot with BleeperBike will make it easier for cyclists to explore the many wonderful cycle routes around the County'.
Find out more about planning your route, as a cyclist in DLR county here: http://www.dlrcoco.ie/en/travel-transport/traffic-management/cycling.