Budget 2022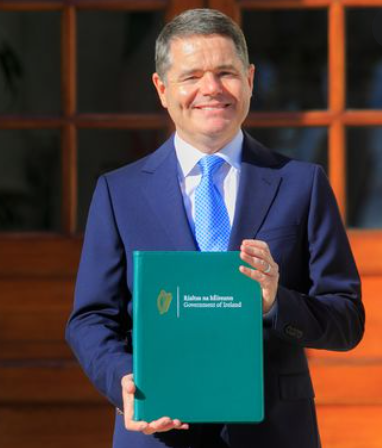 Ministers Paschal Donohoe and Michael McGrath announced Budget 2022 on Tuesday last with a package valued at approx. €4.7 billion. Some €3.2 billion of this is committed to existing pay and spending increases while €1 billion has been allocated for new initiatives and €520 million earmarked for tax relief measures. Revenue raising measures of €230 million have also been included.
€4bn has been left as a Covid-19 contingency fund that can be spent across Departments as needed.
The spending has been allocated under the expectation that Modified Domestic Demand will grow by 5¼% in 2021 and by 6½% in 2022. The Budget has also been calculated in light of inflationary pressures including shipping capacity,
shortages of raw materials, labour shortages in certain sectors, and rising energy prices. Consumer price inflation is expected to reach 3.7% in September 2021, which would be the highest rate since June 2008.
Public spending next year will amount to €87.6 billion with a medium-term strategy setting out that the next two budgets will restore public services, phase out temporary Covid-related spending, and repair the public finances.
Concerns about the cost of living frame a significant proportion of the Government's approach to spending in this Budget. Tax credits and bands have been adjusted to meet this challenge while welfare payments have been concurrently increased. Other measures that may be of interest to Members include:
An extension of the 9% VAT rate for the hospitality sector to the end of August 2022
An extension of the Employment Wage Subsidy Scheme to the end of April 2022
A widening of the Employment Investment Incentive Scheme
A new call under the Disruptive Technologies Investment Fund
A €360 million investment in active travel measures
An extra two weeks of parental leave to be introduced from August 2022.