Commercial Property Rates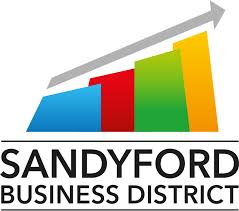 The Sandyford Business District Company continues to represent the best interests of businesses in Sandyford during these unprecedented times. We are actively lobbying the Taoiseach, various ministers, finance spokes-people, and the Oireachtas Finance Committee to be sure our businesses get a fair deal and as good an outcome from local and national Government policy.
28th April 2020
Dear Taoiseach,
I am contacting you on behalf of the 1000 business in our area which Sandyford Business District represents. Our District is a designated business improvement district and it is constituted by a broad sectoral representation ranging from retail and hospitality to professional services and multinational companies.
While we fully understand the unprecedented times we are living through, as a result of Covid-19, we are most concerned about the impact the pandemic is having on our members and employees as they return to their businesses in the coming weeks. As you can appreciate, many have had to deal with significant challenges to include; severe business disruption and the failure of insurance companies to indemnify them against such risks, challenges to their supply chain, management of health and safety issues and loss of custom.
Having elicited their views, it is clear to us, that there is an aligned viewpoint with regard to the need for a recalibration of commercial rates policy. This is a live issue for ratepayers in the District given that just last November Dun Laoghaire-Rathdown County Council passed a motion to increase the rates bill of every business in the municipal area by 3.5% – a decision which we vociferously opposed at the time. Businesses are now trying to absorb this increase at a time of severe economic disruption.
Coupled with this, is the impact of the changing commercial landscape, with more and more businesses exploring the prospect of remote working and increased digital and online activity. Undoubtedly, this will have ramifications for those businesses who maintain a bricks and mortar presence into the future.
Therefore, the board of Sandyford Business District earnestly requests that, as a part of the next government, you:
1. Commit to abandoning existing policy which amounts to a deferment of commercial rates and instead suspend them in their entirety for the remainder of this year. In addition, those who have already paid their rates bill for 2020 should be offered rebates.
2. A recalibration of the application of rates to ensure equity in the system so, businesses with a physical premises are not unduly penalised.
It is our contention that the next Programme for Government should expressly commit to the foregoing proposals which will ensure parity of treatment for all businesses.
I look forward to hearing from you at your earliest convenience.
Yours Sincerely,
Conor Battigan
Chief Executive Sandyford Business District