Fitness, Fun and Facials in Sandyford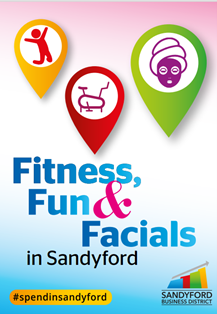 Did you know Sandyford Business District is home to a large leisure, health and beauty sector? We've a huge variety of gyms, leisure centres, hairdressers, barber shops and beauty salons along with state-of-the-art skin care clinics.
Check them out here in our new Fitness, Fun and Facials Directory where you'll find all their contact details as well as a mini profile on each of them.