Former Mayor of Palo Alto visits Sandyford Business District to discuss potential twinning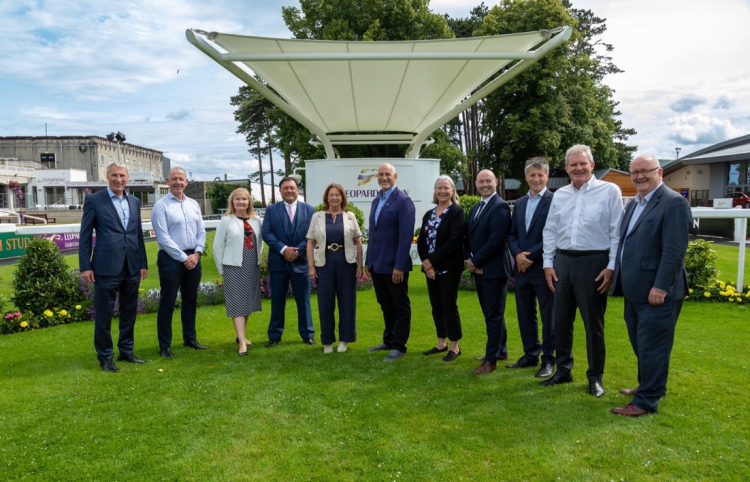 On Monday, CEO of Sandyford Business District (SBID), Ger Corbett was delighted to welcome former mayor, and current councillor of Palo Alto, Patrick Burt to the district. Mr Burt was on an exploratory visit that focused on understanding the potential opportunities for the home of tech to twin with Dún Laoghaire-Rathdown County Council area, which Sandyford Business District is part of.
Sandyford Business District shares numerous similarities with Palo Alto; Palo Alto is a bustling suburb in Santa Clara County, south of the city of San Francisco. It is adjacent to Stanford University and home to hundreds of Silicon Valley technology companies. SBID is Ireland's largest business improvement district, located a short distance from Dublin City and within close proximity of University College Dublin (UCD). It is also the preferred location of many Fortune 500 companies whose European headquarters are based in the district.
Accompanied by CEO of DLRCC, Frank Curran and former-Cathaoirleach of the Council Cllr Mary Hanafin, Mr Burt toured Leopardstown Racecourse and was subsequently treated to some hospitality at the facility's Penthouse Suite.
Here he got the opportunity to meet with executives of SBID and got to hear from some of Ireland's most inspiring leaders, to include former MD of Microsoft Ireland, Cathriona Hallahan, CEO of the Beacon Hospital, Michael Cullen, CEO of Leopardstown Racecourse, Tim Husbands and Leo McBride of Digital X. All four endorsed the District and the broader Council area, the work being done by SBID and why Sandyford is the priority choice for their business.
CEO of SBID, Ger Corbett said "A potential twinning of Dún Laoghaire-Rathdown County Council area and Palo Alto is an exciting prospect for Sandyford. The district has undergone profound change in recent years which is testament to the vision shared by many custodians of our business community over decades.
Their ambitions are only matched by SBID's current objective to make Sandyford the best place to work, live and run a business in.
We are thrilled to have Patrick Burt join us so we could brief him on the enormous synergies between our respective areas, and also our points of difference,
which would perfectly complement a collaboration.
The visit is testament to the hard work of the executive of Dún Laoghaire-Rathdown County Council who in collaboration with the board of SBID seeks to firmly mark the
presence of the district on the international map, as we seek to build a resilient future for the businesses in the area."