Survey: How Is Covid-19 Impacting Your Business?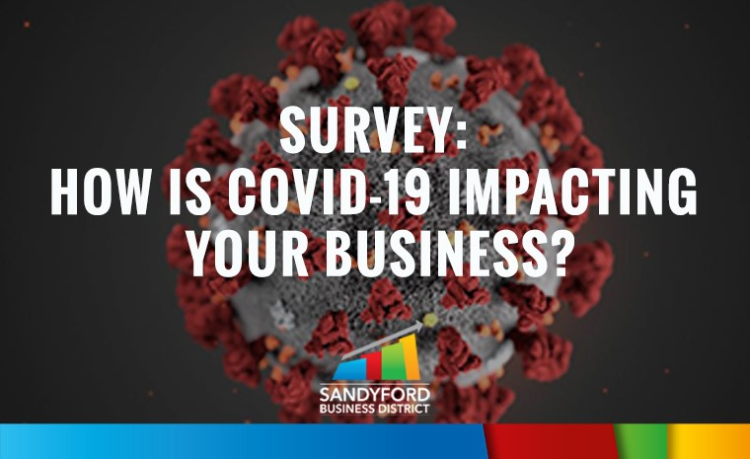 Sandyford Business District is acutely aware of the immediate impact that the Covid-19 crisis is having on businesses within the District, as well as our employees and communities. The SBD team remains fully dedicated to supporting the SBD business community and we will continue to work closely with local and national stakeholders on behalf of our levy payers throughout this crisis and beyond.

Through this survey, we are asking for your direct feedback on how Covid-19 is impacting on your business – and wish to hear any suggestions on actions that you believe can be taken on both a national and local level to help you navigate this difficult period.

All submissions will remain anonymous, and you may answer as few or as many questions as you feel appropriate.

Complete the 5 minute survey here: https://www.surveymonkey.com/r/VYQC5FM

We also wish to remind everyone to only follow official sources of information and to avail of the various supports and structures being put in place to help navigate each challenge relating to Covid-19 as they happen. Please see our dedicated Covid-19 page on our website for links to official sources - https://www.sandyford.ie/page/covid-19

Our office is currently closed, however we have the systems, technology and effective work practices to enable our team to work remotely and continue to deliver a high-quality service for the District. We continue to operate our main office line on 01-544 1313. If you have any queries or concerns, please call or email us at hello@sandyford.ie.

Please submit your responses by 12 pm Friday 8th of May.