Jim Power Economic Report on Sandyford Business District 2021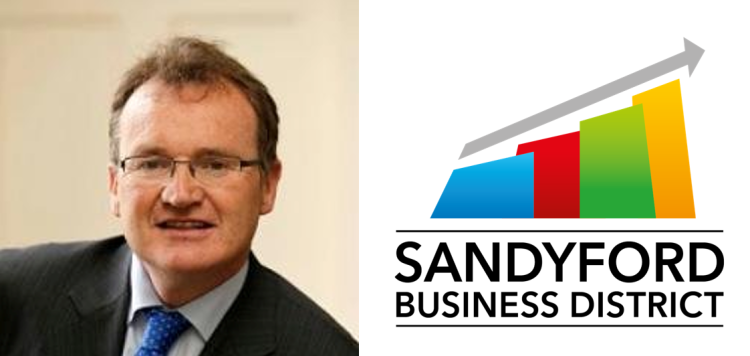 Significant contribution of Sandyford BID highlighted in newly published Economic Report.
Sandyford Business District (SBD) has today published an economic report on the district, prepared by one of Ireland's leading and best-known economic analysts, Jim Power. The report is a comprehensive economic analysis of the area that charts the business improvement district's (BID) overwhelmingly positive contribution since its inception in 2017. Looking beyond its current term, the report also makes a number of recommendations to ensure the future sustainability of the area, as an economic powerhouse in a national and regional context.
Sandyford Business District economic contribution
€1 billion gross wage bill generated in the district
€21.6 million commercial rates generated in the district
1,000 companies - 13 Fortune 500 companies
26,000 employees
5,000 residents
Notable achievements between 2017 - 2021
Through its governance structure, the quality and the motivation of the team behind the BID, and the strong collaboration with Dún Laoghaire-Rathdown County Council, the report finds that Sandyford Business District has successfully led the evolution of the area in a myriad of ways:
Transforming four business parks from a low-density light industrial area to an aspiring world-class mixed-use district with a broad sectoral offering;
Attracting world-leading businesses to include Microsoft, Mastercard, Google, Facebook, and ICON;
Enhancing office occupier activity; which stands at 33 per cent in the Dublin suburban office market and 12 per cent of the wider Dublin office market;
Delivering strong engagement strategies with important stakeholders that has resulted in increased influence and delivery of objectives across a range of priority areas to include business attraction, business promotion, mobility, environment and place-making;
Continuously making improvement to the physical infrastructure and the physical environment;
Delivering targeted supports for businesses to include cutting-edge education and training, management capability tools, policy updates and engagement with policy-makers.
Key findings of the Economic Report
Among the key findings contained in the economic analysis are the following:
Sandyford Business District is a very important national economic driver because of its ability to attract foreign, private and public capital which delivers a quantum of employment, commercial rates and an impressive gross wage bill which derives benefits for local businesses;
Sandyford Business District is a high-tech, knowledge-driven commercial cluster that helps attract new businesses into the area, while simultaneously enabling growth in indigenous SMEs;
Impending changes to the global corporation tax regime pose a challenge which will require a strategic approach to the future development of Sandyford Business District;
The Sandyford Urban Framework Plan 2016-2022 and the impending Dún Laoghaire-Rathdown County Development Plan 2022-2028 will be key to the future development of the district in order to accommodate the projected quantum of growth in the working population;
A strategic approach to land use and density is required to provide flexibility in building heights, mixed uses, increased living accommodation and support amenities to facilitate the expected doubling of employment numbers in the district;
The district has a growing, highly educated and diverse workforce that has increased by 20% since 2016 with a proportion of people with third-level degrees double that of the national average.
District Executive, Conor Battigan said "Having the benefit of this Economic Report is tremendously helpful in measuring the district's progress as we work to provide the businesses in Sandyford Business District with greater economic opportunity. It gives us all a chance to take stock of the achievements of our business community in recent years, and of the opportunities that still lie ahead as the difficult pandemic period draws to a close."
"It is by investing in and building on the success of vibrant, open and sustainable business and residential communities such as Sandyford, that we can build Ireland's
resilience to economic, environmental, geopolitical and health shocks in the coming decades. At SBD we will continue supporting our members in seizing
opportunities while simultaneously seeing off challenges, and we look forward to working in partnership with local and national government in those efforts."