Latest COVID-19 restrictions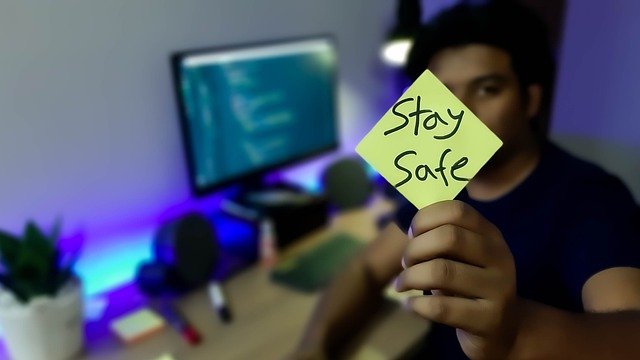 Since the 31st December 2020, Ireland has been subject to full level 5 restrictions under the Government's 'Living with Covid-19' framework. The measures will be in force
until 31st January 2021 with a possible extension after this period. These newly announced restrictions include the following:
People are asked to remain at home for all but essential reasons. Only those whose work is deemed essential may attend their place of work, anyone who can, must work from home.
A ban on gatherings in homes and gardens. Households can only be visited by persons providing essential care.
People may meet with one other household outdoors while taking exercise.
All non-essential travel is limited to within 5km of a person's home.
Non-essential retail outlets will remain shut throughout the period.
Non-essential services will stay closed, restaurants and pubs may serve take-away and delivery food only. Wet pubs may not trade during this period.
A maximum of 6 guests may attend a wedding and no more than 10 mourners may attend a funeral.
No organised indoor or outdoor events may take place.
Gyms, leisure centres and swimming pools are closed. Outdoor golf and tennis are not permitted.
No indoor or outdoor exercise group activities, including those involving children, should take place.
Public transport capacity will be restricted to 25%.
Places of worship may open for private prayer only. Services are to be held online.
Professional and elite sports may continue behind closed doors.
In addition, the Government on the 6th January announced a new set of Covid-19 restrictions, beyond the existing full level 5 measures of the Government's 'Living with Covid-19' framework. The new restrictions will remain in place until 31st January with a possible extension after this period. The main features of the additional measures are as follows:
The suspension of 'non-essential' construction activity from 18:00 on Friday, 8thJanuary. Health projects, education facilities, critical transport and utility infrastructure, some forms of social housing and certain large construction projects in the export / FDI sector are deemed to be forms of essential construction. Essential or emergency repair works may also take place.
The return to in-person education in primary and secondary schools will be delayed until 1st February. Remote learning arrangements for all other primary and secondary students are to resume on 11th January.
Childcare facilities will only be available for children of essential workers and vulnerable children.
Essential workers will be permitted to establish a 'bubble' with one other household for the purposes of childcare.
Non-essential retailers will have to suspend 'click-and-collect' services.

The limit for non-essential travel remains at 5km.
The latest list of professions deemed essential is available here.
Dáil Éireann will sit 12 hours per week during the restriction period.
Separately, the ban on travel from Great Britain and South Africa is to be lifted on Saturday, 9th January. However, all passengers departing from those jurisdictions will have to present a negative result from a Covid-19 PCR test taken in the 72 hours before arrival. This requirement is expected to be extended to all arrivals to Ireland in the future.