Latest Government Covid-19 Restrictions January 26th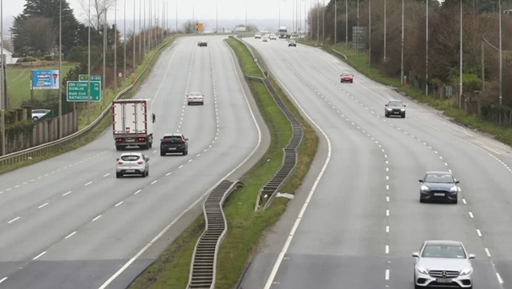 The Cabinet met on Tuesday, January 26th to consider an extension of the enhanced level 5 Covid-19 restrictions beyond January 31st. It was decided to extend almost all existing measures until March 5th. The one exception to this concerns the reopening of schools, which will see a phased reopening over the course of February and March. While a detailed schedule for this has not been adopted, in the first instance the Government will prioritise the resumption of special education and the provision of services to students with additional needs. The second priority group is currently understood to be students preparing to sit the Leaving Certificate Examinations this year – the Government has said a final decision on whether the exams will go ahead this year will be made, most likely, next week.

New travel restrictions

Despite there being few changes to restrictions on life in Ireland, the Cabinet decision has brought in new measures concerning travel in and out of the State. Some of the measures listed below will not be put in place immediately as the legislation required to enforce them on Irish and EU citizens is still being prepared. The Cabinet agreed that all those coming from South Africa and Brazil, where new coronavirus variants have been found, will face mandatory hotel quarantine when entering the country. This will also apply to persons arriving from other regions without a negative PCR test result for Covid-19. The Government has not ruled out widening the scope of persons who would have to undergo this type of quarantine in the future. The period of hotel quarantine will be no less than five days and no more than 14 if the person tests positive on day five. All hotel quarantine will be at the traveller's expense.

Passengers entering from other regions with a negative PCR test result will be expected to self-isolate at an address specified on their Passenger Locator Form. This requirement will now be "legally binding and penal" and will no longer be advisory, as has been the case up to this point with violations subject to a penalty of a fine of up to €2,500 or six months in prison. Those arriving without a negative PCR test result will also risk facing similar penalties.

For the first time, those who enter the State after landing in Northern Ireland from another jurisdiction will also be obliged to present a negative PCR test for Covid-19 and will face the same punitive sanctions if they fail to self-isolate or if they do not have such a test result upon entry into the Republic. The Gardaí have been authorised to set up checkpoints 5km from the border to enforce this requirement and the general provision against non-essential travel (both within the country and to other destinations). Essential workers resident in Northern Ireland crossing the border are understood to be exempt from these measures.

The Irish Government and Northern Ireland Executive have reportedly agreed to share some passenger data in a bid to help enforce quarantine restrictions on arrivals to the island.

All visa-free short-term travel from South Africa and Brazil, as well as some other South American countries will also be halted temporarily.

The Government has also backed the establishment of additional Garda checkpoints outside airports and ports to stop non-essential travel out of the country, with increased fines for those leaving for non-essential purposes. Much stricter sanctions for violation of the five-kilometre rule will also be introduced in a bid to discourage non-essential travel. The existing €100 fine for this breach of regulations is set to be increased.

T

hese decisions come as the health service, and in particular intensive care units, continue to face severe pressure. The HSE has said that some hospitals are in a "crisis situation". However, there are signs of improvement in the public health situation as the number of persons hospitalised with Covid-19 has begun to drop and the past three days have seen new case numbers of below 2,000. The last time case numbers were recorded below 2,000 was on 21st December. Despite this, the HSE has said that it is not yet in a position to resume full operation of the contact tracing system.