Lobbying of Insurance Ireland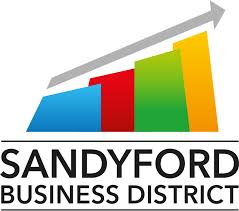 The Sandyford Business District Company continues to represent the best interests of businesses in Sandyford during these unprecedented times. We are actively lobbying the various ministers, finance spokes-people, and the Oireachtas Finance Committee to be sure our businesses get a fair deal and as good an outcome from local and national Government policy. We have also contacted Insurance Ireland to question why it is refusing to honor Business Interruption which is an insurable risk in our members policies.
Sandyford Business District Chief Executive Conor Battigan contacted Insurance Ireland looking for some answers.
24th March 2020
Dear Ms Murdock,
I am contacting you on behalf of the 1000 business in our area which Sandyford Business District represents. Our District is the largest designated business improvement district in Ireland and it is constituted by a broad sectoral representation ranging from retail and hospitality to professional services and multinational companies.
It has come to our attention, in recent days, that some of your members are refusing to honour Business Interruption which is an insurable risk in our members insurance policies. This blanket decision by your membership is having a detrimental impact on a plethora of cross-sectoral businesses located in the District and it is exacerbating the impact the Covid-19 virus is having on their operations.
Insurers purporting to absolve themselves of indemnity when the risk is insured against is questionable, wrong and grossly unfair. Therefore, I am urging you, in your leadership role in the industry, to resolve the matter at your earliest possible opportunity so our members have an opportunity to rebuild and continue their operations in the aftermath of the Coronavirus.
This is an urgent matter and needs to be treated as such as many of our members grapple with their futures which will be significantly undermined by the action, or rather inaction, of your industry members.
I look forward to hearing at your earliest possible opportunity.
Yours Sincerely,
Conor Battigan
Chief Executive Sandyford Business District