Lobbying of various ministers on the Covid-19 pandemic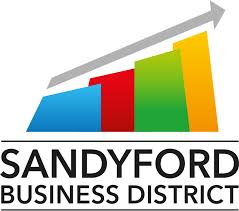 The Sandyford Business District Company continues to represent the best interests of businesses in Sandyford during these unprecedented times. We are actively lobbying the various ministers, finance spokes-people, and the Oireachtas Finance Committee to be sure our businesses get a fair deal and as good an outcome from local and national Government policy.
22nd March 2020
Dear Minister,
I am contacting you on behalf of the 1000 business in our area which Sandyford Business District represents. Our District is a designated business improvement district and it is constituted by a broad sectoral representation ranging from retail, hospitality to professional services and multinational companies. While our members and board applaud the Government for the swift action taken this week in an effort to combat the worst effects of Covid-19, we do feel that a large degree of clarity needs to be brought to the supports announced to include:
- Mortgage payment moratorium for loans - in particular the details surrounding this and the precise process to be undertaken
- Refunds available to employers for topping up the State's payment to staff who are laid off
- Eligibility criteria for the various funding streams introduced through Enterprise Ireland, Local Enterprise Office, MicroFinance Ireland, SBCI etc.
- Commercial rates break – are business owners exempt from paying their rates for a two month period or is the amount deferred only to be added to their bill at a later date?
Furthermore, the companies located in SBD are seeking information as to what measures the Government will introduce to compel insurance companies to compensate for business disruption, when businesses have insured against such risk. As you can appreciate these are hugely unprecedented and unsettling times for our membership and while the support announced to date is a step in the right direction, it is our contention that more needs to be done in order to ensure businesses can plan for their future. Therefore, it would be very much appreciated if you can update me and advise me on each facet of the foregoing at your earliest possible opportunity.