Luas Green Line Trams are Getting Bigger!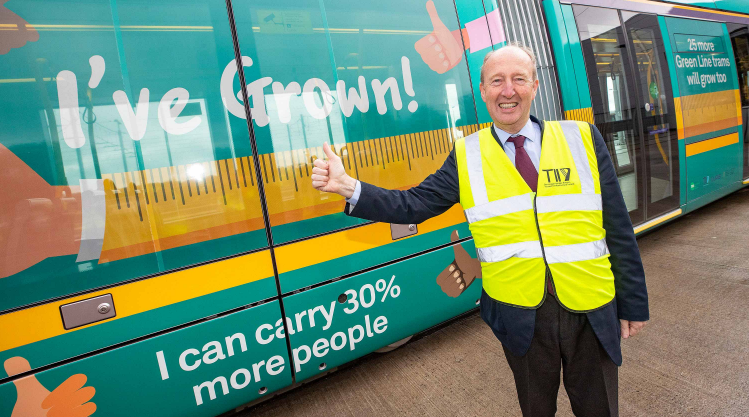 Anyone who travels by Luas to and from work in Sandyford Business District will know that peak-time services along the Green Line are in very high demand. Luas passenger trips have increased by over 10 million per year over the last few years and we expect that demand will continue to rise. Luas are aware of the demand and they are taking action now to improve their services.
The first Green Line tram extended by Luas was launched at Sandyford Depot and is carrying passengers now. In addition, Luas have ordered 52 new tram sections which will be used to extend 25 more trams by 11.1m each by the end of 2020. The extra space will allow for 30% more people to travel on the Green Line than is currently possible.