Managing Your Physical and Mental Wellbeing Webinar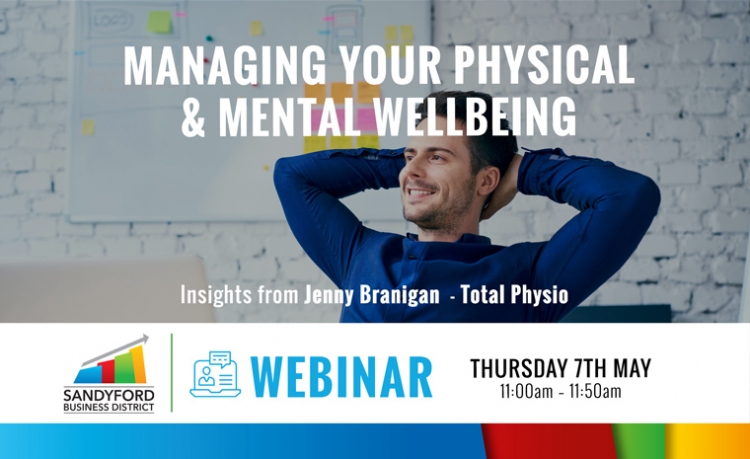 Many thanks to Jenny Branigan from Total Physio for her time today on our latest webinar.
Watch the webinar on our YouTube channel here.

Jenny spoke on the following topics: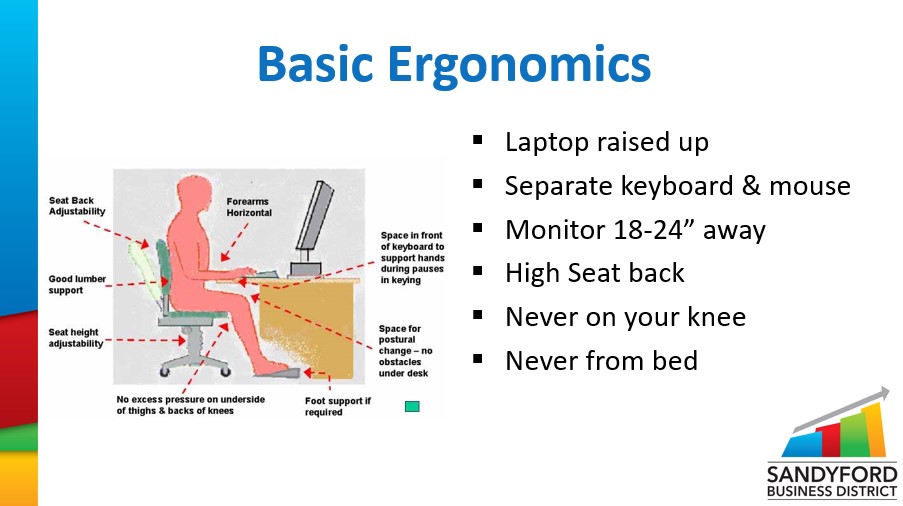 Tips to ease physical aches and pains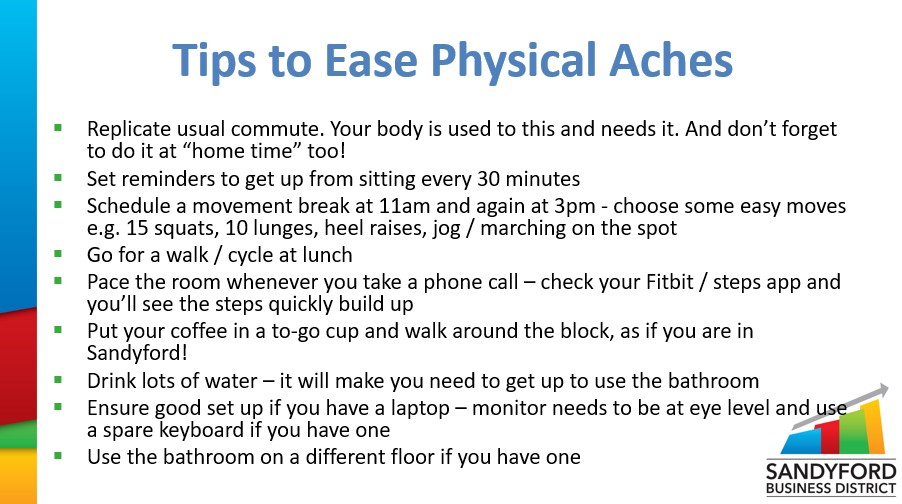 Tips for working from home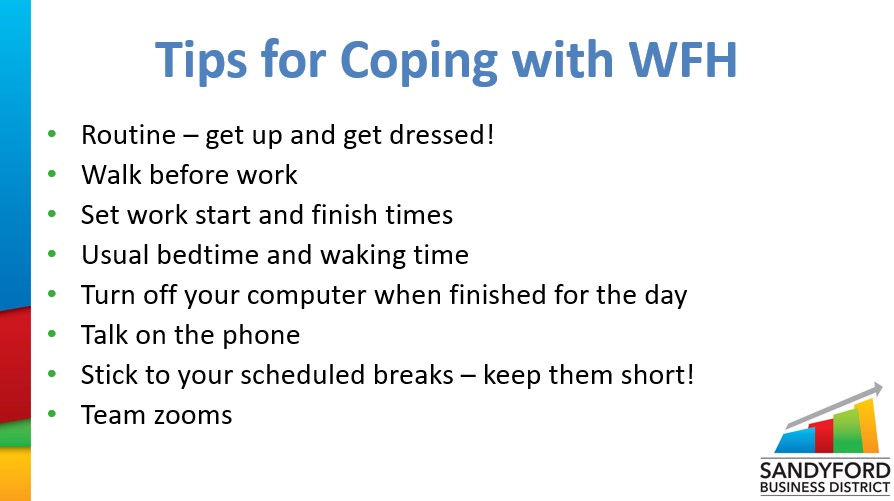 The effect of exercise on psychological wellbeing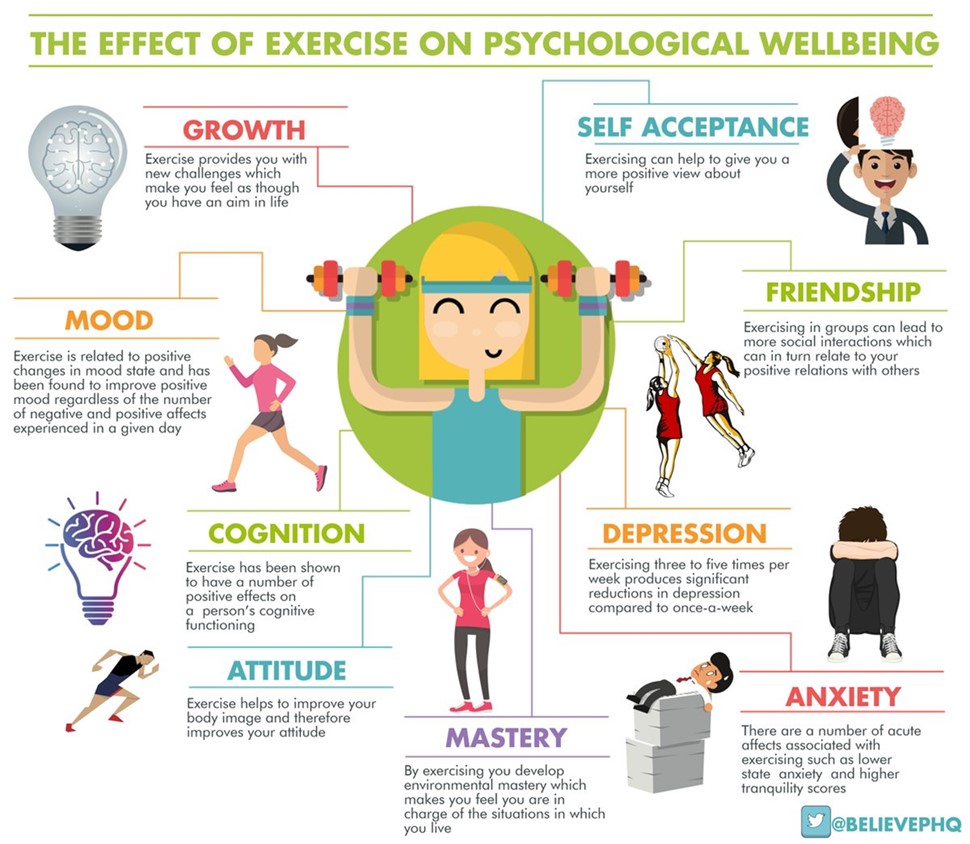 Why exercise during a pandemic?
Routine
Sense of control
Maintain/start good habits
Past history of exercise
Unresolved recent injury
Is your body flexible/strong enough for what you hope to achieve? e.g. a 5km run
Complete the strength MOT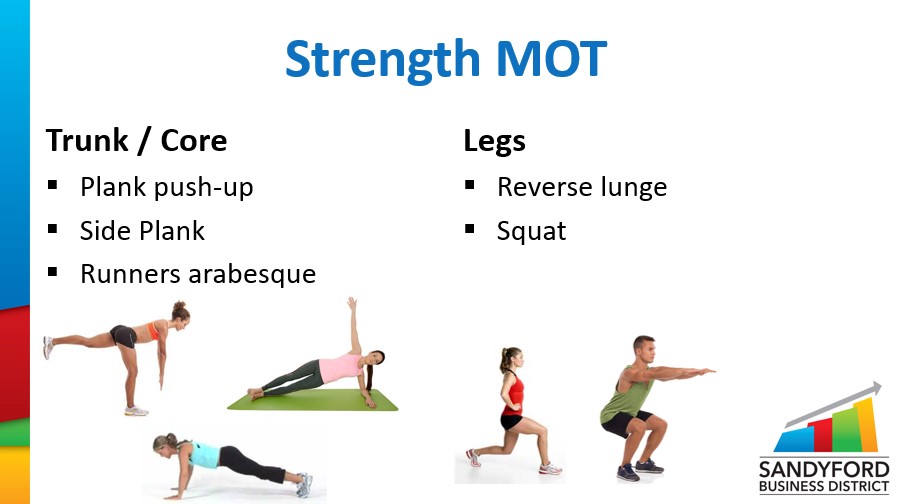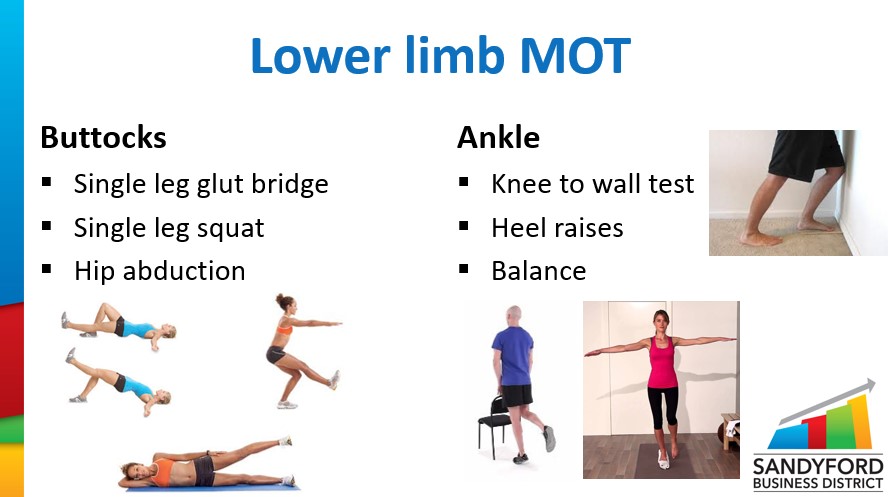 How to stay away from your physio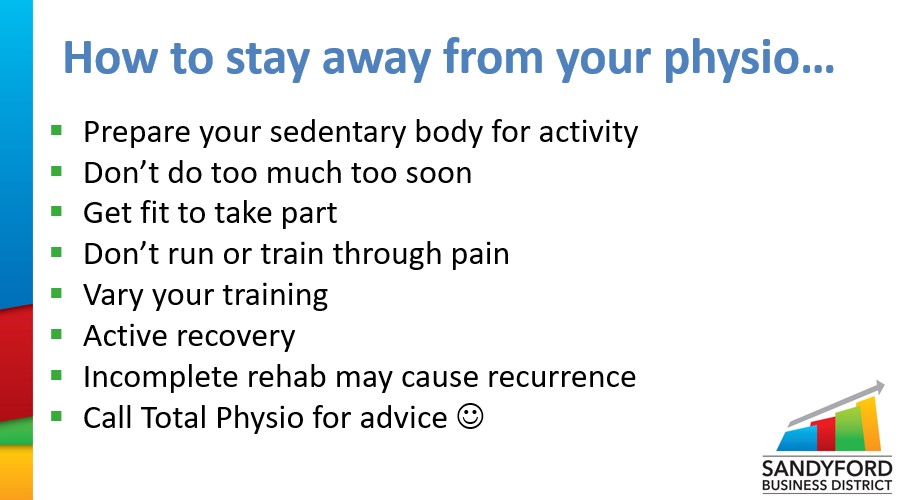 Click here for information on cocooning exercises, click here to view the video.
View blog posts on our previous webinars here:
How employers should respond during the Covid-19 pandemic
Financing your business through Covid-19 challenges
Working Remotely: Top Tips on staying motivated and getting the most out of your day