Sandyford Business District Budget Submission 2021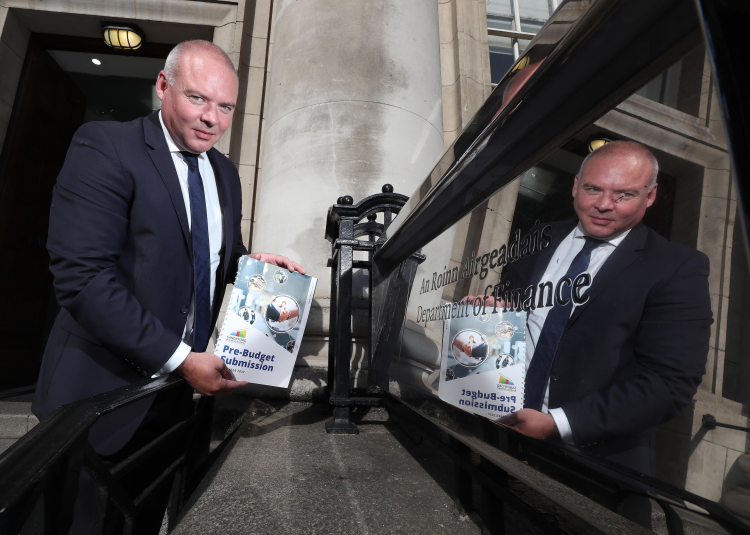 The body representing leading businesses in Sandyford, South Dublin, Sandyford Business District has today made a wide-ranging pre-Budget 2021 submission to Government. Sandyford BID CLG trading as Sandyford Business District (SBD), represents over 1,000 businesses and 26,000 employees across four business parks in the District, has submitted a number of innovative suggestions that it encourages Government to implement in order to offset the worst impacts of the Covid-19 pandemic on member businesses. These include supports for a multitude of sectors including retail and hospitality. The Budget submission also addresses the needs of the motor industry, professional services and those involved in every aspect of construction, design and home interior and exterior.
In particular, Sandyford Business District is seeking:
An extension to the commercial rates waiver.
Reduction in VAT to assist hospitality businesses and the construction industry to face the challenges facing the sectors.
A reduction in Vehicle Registration Tax (VRT) to stimulate demand.
Expansion of the proposed Retrofitting Scheme.
A scrappage scheme for the motor industry as an incentive for the replacement of older vehicles.
An increase in the Urban Regeneration and Development Fund (URDF) to capture additional large urban centres of population in order to maintain and revive town centres and to avoid the potential for urban decay while the economy recovers post Covid-19.
A doubling of funding provided under the Digital Trading Online Voucher scheme given the increasing importance of e-commerce platforms post Brexit.
District Executive, Mr. Conor Battigan said: "Sandyford Business District is a world class destination in which to invest, work, live and visit and we feel it is vital to have our voice heard as part of the pre-Budget 2021 discussions. The District is a world leader in a number of key innovative sectors – notably ICT, healthcare and life sciences as well as financial and professional services and our submission today reflects not only a commonality of concerns but also how business can be supported in a sector-specific way over 2021."
"Sandyford Business District has also emerged as an important retail centre particularly as it is now regarded as a destination shopping area for furniture and interior design. This coupled with our growing convenience offer serves an ever-increasing residential population and demonstrates the diversity of businesses located here, ranging from global names to independent stores. We are energetically ambitious about our District and our pre-Budget submission encapsulates this pride and sets out our ambitions for the District's future, in both a national and international context."
"The overall thrust of this pre-Budget 2021 submission is to highlight the serious need to maintain and put in place an additional set of supports required to stabilise the economy and protect jobs in the aftermath of a potential no-deal Brexit and a prolonging of the post Covid-19 recovery. The challenges facing the business sector are unparalleled and economic stabilisation must remain the priority in all Government decision-making."