Smart Sandyford Focus Groups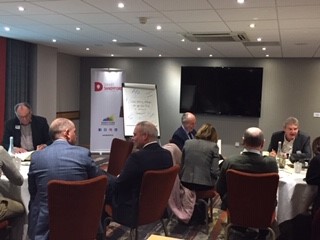 Smart Sandyford held a number of Focus Groups throughout February.
Participants were invited to take part in Smart Sandyford Focus Groups to share their views on how Sandyford Business District could be improved as a district. The purpose of the workshops were to identify the challenges and issues experienced by business owners and employees. These workshops were a great opportunity to make positive changes within Sandyford Business District.
Our goal is to make Sandyford Business District a world class destination to work and reside. Creating a vibrant community of businesses and residents with a unique identity and a place where living, working, shopping and spending leisure time is attractive, easy and positive. Once the findings from the Focus Groups have been identified and verified, our objective is to deliver permanent solutions.
We would like to sincerely thank all of you who attended the workshops, we strongly believe that positive change can only be achieved through dialogue with business owners and employees and your participation in these events has been greatly appreciated.