« Back to Wellness Week 22 Main Page
FREE LIFT IRELAND Roundtable on "Resilience" for Wellness Week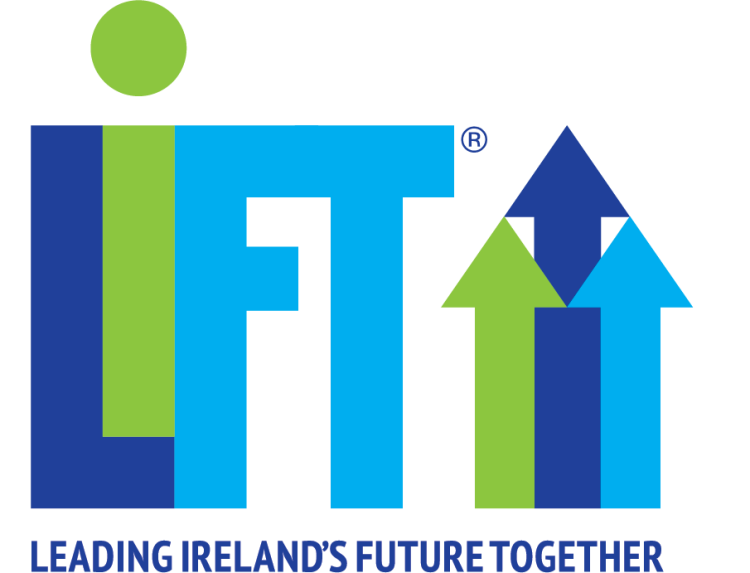 LIFT
Ireland - Leading Ireland's Future Together, is dedicated to creating positive inclusion and leadership within Ireland. With LIFT, you can improve your mental health and wellbeing by taking some time to reflect on your everyday behaviour.
By participating in LIFT you can thrive in both your personal and professional life. Through practicing healthy habits on a daily and weekly basis you can attain better physical and mental health outcomes and we can LIFT the population of Ireland every day.
As part of wellness week in the district, come join lift for a 45-minute lunch time roundtable on the theme of resilience.
This session is on April 5th at 12pm and can deliver immediate impact.
Benefits of LIFT
· Improved capacity for individuals to achieve personal potential
· Professional and personal improvement
· Improved accountability
· LIFT embeds values through small consistent steps
· LIFT looks to solutions rather than problems
· Immediate impact
How Does it Work?
· Once a week 45-minute session - online, hybrid, face to face - all work well
· Setting specific goals
· Repetition is key to becoming better
· Most importantly, a chance to speak and listen with 'no judgement' in a group.
Personal Change
· 97% of adults improved their understanding of good leadership
· 86% of adult's experience real positive change
· 97% with LIFT long-term said LIFT has a meaningful impact
· 70% already knew that the LIFT impact was a lasting one
Responses from LIFT Participants
I have been able to be more positive towards difficult situations
LIFT has helped me to remain calm in the face of adversity
I am happier and less stressed
I adapt better to different and difficult situations
Register today to experience a LIFT Roundtable or contact Cathy by email - cathy@liftireland.ie