« Back to Wellness Week 23 Main Page
Basketball Free Throw Competition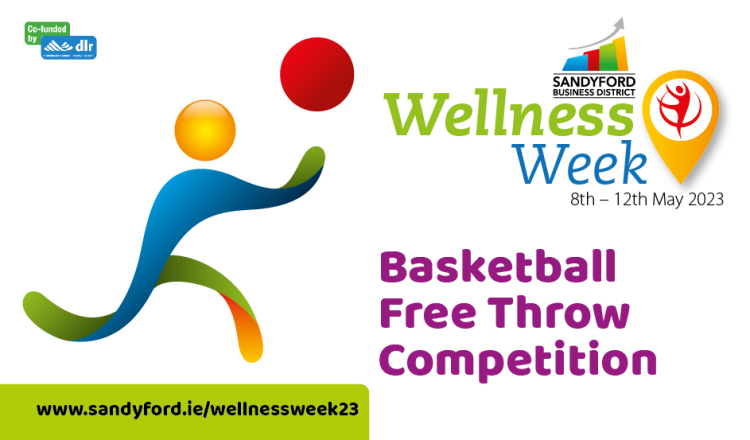 AND THE WINNER IS...Dennis Thomas
Are you a champion shooter? Do you think you can shoot more baskets out of 10 shots than anyone else in the district?
Come join us at our Free Throw Competition and you could win a €100 Me2You Gift Card
When: Monday May 8th May and Tuesday May 9th 12.30 - 2pm
Where: Naomh Ólaf GAA Club.
Entry is Free.
Registration on a 1st come 1st served basis
To register contact operations@sandyford.ie