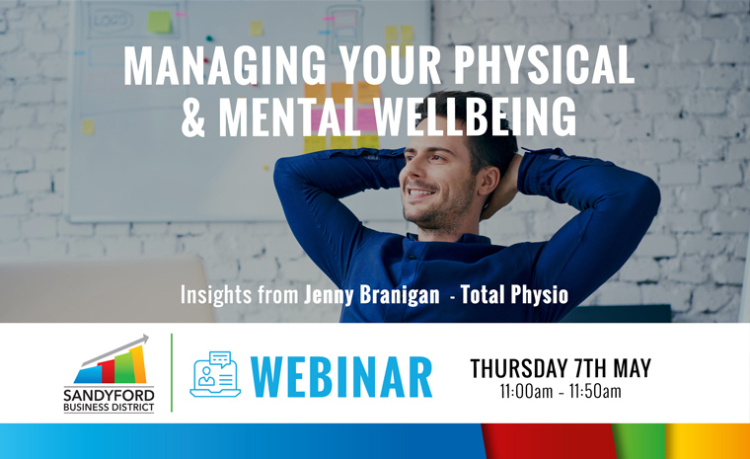 Managing your Physical and Mental Wellbeing During Covid-19 Webinar
When: Thursday, May 7, 2020
---
Sandyford Business District invites you to an interactive Webinar on Thursday, May 7th at 11:00am – 11:50am
'Managing your Physical and Mental Wellbeing'
Insights from Jenny Branigan. This webinar will focus on physical wellbeing through exercise, movement, gardening etc. Jenny will also speak about sticking to a routine to help reduce stress and anxiety.
At Sandyford Business District, we recognise that individuals need to develop a road map for the current crisis and we understand that many are facing unprecedented challenges.
This webinar offers an opportunity and an information point to address your key questions and explore the issues that you may face in this current climate.