Celebrity Psychologist, Dr. Eddie Murphy teams up with Sandyford Business District for Wellness Week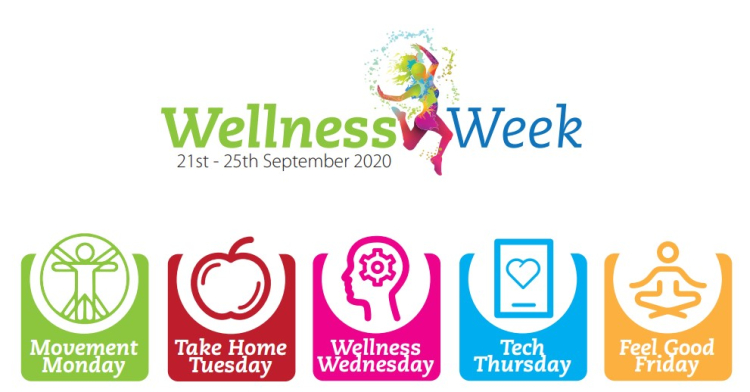 Attendees will acquire a host of tips on physical and mental well-being, building resilience, fostering a healthy relationship with technology and desk yoga.
Sandyford Business District, the largest business improvement district in Ireland, has today launched its Wellness Week programme which will run from Monday 21st to Friday 25th of September next. Attendees can look forward to a range of cutting-edge seminars and a varied programme of activities to include enhancing physical and mental well-being while working from home, healthy eating, building personal resilience, desk yoga and establishing a positive relationship with technology.
Wellness Week is a free initiative run by Sandyford Business District annually. For the first time ever, the event will be hosted remotely this year. It is an opportunity for the 26,000 employees in the District to engage in a fulsome programme of activities dedicated to their wellness at work and beyond.
Attendees can expect to hear from keynote speakers during the week to include:
Clinical Psychologist Dr. Eddie Murphy who will outline how to manage stress and well-being during the pandemic;
Nutritionist Heather Leeson will share her top five food hacks;
Ryan McInnes will explore how we can foster a healthy relationship with technology;
District Executive of Sandyford Business District, Conor Battigan said: "Sandyford Business District's Wellness Week is a crucial part of our offering to our valued members, employees, partners and suppliers located here. With the event having to move onto a virtual platform year we are confident that the jam-packed programme will reach unprecedented numbers and we encourage everyone who is interested to register their attendance today."
"We are acutely aware that the promotion of good mental health among workers is essential to the overall success of a business. Given Covid-19 has fundamentally changed the way we work and live we were keen to bring valuable contributions from some of the most prominent speakers on wellbeing, diet and exercise. While some members have internal corporate wellness programmes we are delighted to supplement these and support those businesses that do not".
Our Wellness Week is an opportunity to celebrate the resilience and goodwill that is manifesting in workplaces remotely across the country since the Covid-19 pandemic began" Conor Battigan concluded.
Event details including registration can be found here.