Two New Parks In Sandyford - Grant Application Letter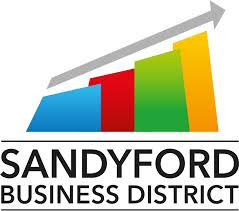 Dun Laoghaire Rathdown County Council are submitting a grant application to the Urban Regional Development Fund which seeks funding for two new parks in Sandyford. One of the parks will be located in the car parking yard between Furze Road and Bracken Road and the other on Carmanhall Road.
In our opinion, the addition of two new parks would be highly significant and very beneficial to the District. Sandyford Business District endorse this application and the Council have requested letters of support to be submitted with the application.
We are asking businesses and business owners in the District to provide letters of support and we have taken the opportunity to attach a draft letter support template. If you feel this is a worthwhile project you can download this letter HERE. Please feel free to edit in any way you feel necessary.
The deadline for letters of support is Monday 25th May and they can be emailed to operations@sandyford.ie