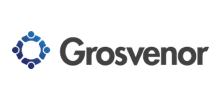 Grosvenor Cleaning Services
Categories: Property & Services Cleaning Services
+353 1 2954866
enquiriesireland@grosvenorservices.com
Grosvenor Services is a leader in cleaning and facilities management services, providing an integrated approach to operating and maintaining multi-faceted solutions for over 55 years.
We offer innovative solutions and quality vetted professionals who are reliable and skilled in all that they do. Our experienced team offer industry leading expertise in the areas of Cleaning, Facilities management, and Security services. Our guiding principles and ideology are rooted in our people and our core values. Understanding what is important to our customers has epitomised the way our service has evolved over the years.
As a family business, we have remained true to our core values - striving for excellence, commitment to delivering results and working to ensure long term trusted relationships with our clients.
64BC Heather Road, Sandyford Business Park, Dublin 18
Eircode: D18 WV83