Wellness Week 2019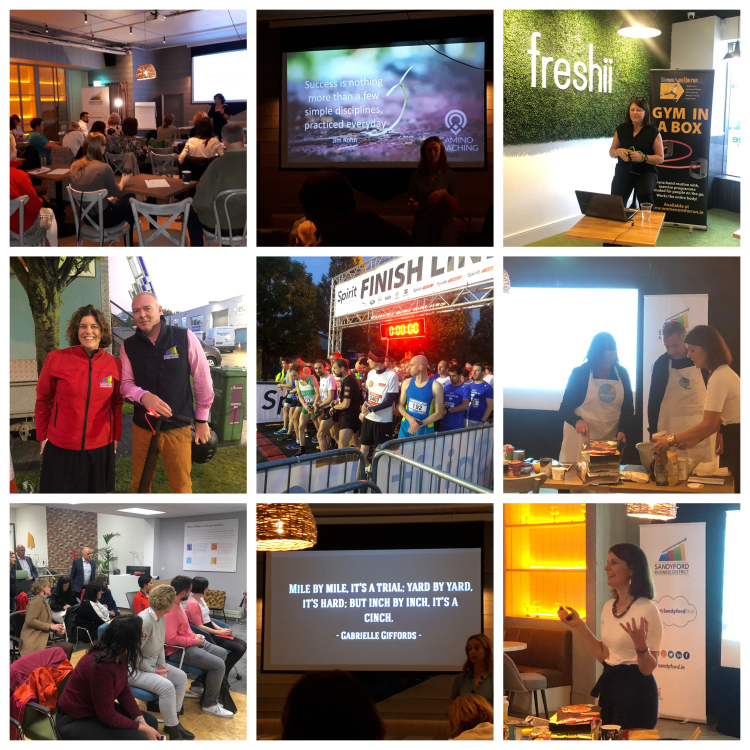 This year's Wellness Week took place from Monday 23rd - Friday 27th September. Sandyford Business District held events throughout the week, and each one was a great success. Details of the events that were held are listed below.
A number of additional talks and information desks were also held around the District that week, from Women n the Run, Eat Food Right and AcuFusion, as well as the very successful Spirit Sandyford 5K Run which took place on the Thursday evening. We published a number of Wellness articles from companies in the District to coincide with the theme for each day. The Links for each are also laid out below.
If you have any ideas or suggestions for Wellness Week 2020 please get in touch by email - operations@sandyford.ie
Mindfulness Monday
Event: Understanding Food Labels
By: Heather Leeson, The Wellness Crew
Mindfulness Monday Articles - 3Ts, Treehouse Practice & Aretē Psychology.

Transformation Tuesday
Event: Hand Drumming Workshop
By: Eddie O'Neill, The Creative Coach
Transformation Tuesday Articles - East Coast Orthodontics & Women On The Run
Wellbeing Wednesday
Event: Financial Wellbeing Seminar
By: John Lowe, The Money Doctor
Wellbeing Wednesday Articles - AcuFusion, Eat Food Right, F45 & RAW
Take Action Thursday
Event: Turning Goals Into Actions
By: Darina Mulligan, The Wellness Crew
Take Action Thursday Articles - CWSI, The Learning Rooms & The Dairy Council
Feel Good Friday
Event: Ergonomics Presentation and Demonstration
By: Michelle Leyden, Bizquip
Feel Good Friday Articles - Bizquip, Drake Chiropractic & Positive Dog Training